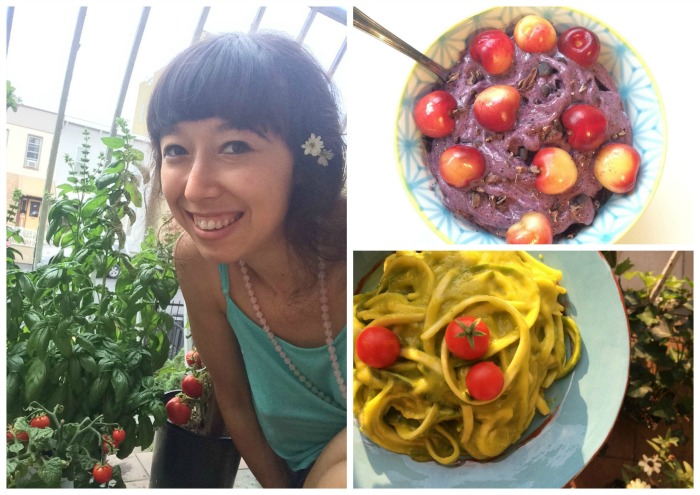 As a follow-up to my last post earlier this month, I thought I'd take some time to write about several big lessons I've learned along the way whilst eating a 100% raw foods vegan diet. Never in my life did I think I'd go fully raw like this, let alone be able to maintain it for months! Yet here I am 2 months in and what's more, still loving it! If you're curious to try this way of eating either as a short-term cleanse (highly beneficial!) or even longer, here's my personal experience so far along with some recommendations.
First I'll explain a little of what I'm doing exactly, as there are a few different ways of eating raw vegan. The path I've taken revolves almost entirely around fruits and veggies. No grains, no oils, no sweeteners. I've recently started introducing a small amount of nuts and seeds in but kicked off the first month without them to really do some deep cleansing.
Interestingly enough, I just recently discovered there's a diet out there that basically sums up what I'm doing which is called 80/10/10. This consists of eating 80% carbs, 10% protein, 10% fat (from whole food sources only). This 80/10/10 format is more or less what I'm following. I'm not a fan of adhering strictly to set diets out there but I AM adhering to the protocol given to me for liver cleansing and healing – which is to eat extremely LOW in fat (think no more than a couple spoonfuls of nuts or 1/4 avocado per day), as well as incorporate specific healing foods into my diet everyday.
The low fat part is the #1 most essential key to what I'm doing and also the big reason why I've chosen to make this a raw foods diet for myself over a cooked one. Without the addition of fats in the form of oils, meats and dairy, let alone no grains in the diet as well, I don't feel any strong pull to eat cooked food. That's just been my personal choice!
Ok so now that you've got the gist of it, onto the lessons and revelations…