If you're like me, you want to feel more joy, more radiance, more freedom and more purpose in your life. You want to live a life on your own terms – beautifully, boldly, and with so much heart.

But…
Maybe you've got some nagging health issues that are holding you back. Low energy, digestive problems, bloating, skin issues, headaches, insomnia…
Or some frustrating life situations. Working a job that's not right for you, living in an environment that doesn't feel supportive, stuck in the daily grind when what you really want to be doing is something freedom-filled and full of creative flow.
Maybe you've experimented with making positive changes in your life, only they don't seem to be working. You've tried the many diet changes, you've gone to yoga, you started meditating… you've done things that should make you feel better but are still not getting the results you know are possible. You've seen others out there thriving and you wonder what else is still missing.
You might have big dreams and goals but are procrastinating and can't get yourself together. You've got some big fears, you're not sure of your path, not doing what you need to be doing. And here's the thing: you KNOW you could be doing better. You know you're not living as fully and vibrantly as you could be. You want more from life. You're just not sure how to get there.
I GET it. And ohh, I've been there before.
I've spent most of my life plagued with some seriously miserable health problems. I've worked jobs that felt suffocating, have been in relationships with people who've been all wrong for me, and have spent long periods of my life feeling depressed or stuck or some combination of the two. The gift in all this is I've learned quite a bit along the way about what it takes to rise above these things. These days I'm feeling the healthiest, the most alive, the most passionate, the BEST I've ever felt - in my health and in my life. And I KNOW that's possible for you too.
As your coach and guide, I will gently lift you up, hold the space for you to shine at your brightest and help you create the wellbeing and radiance you most desire.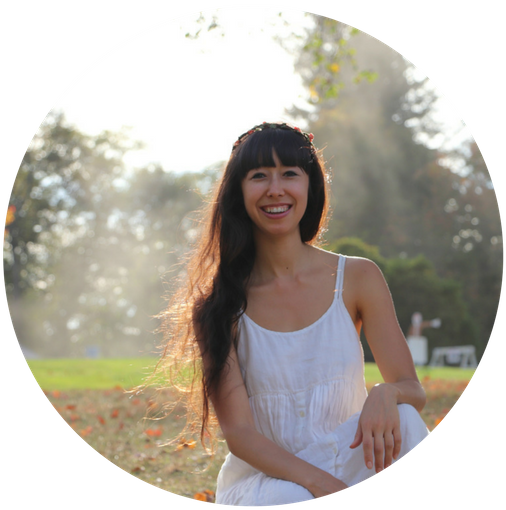 I help creative, heart-centered women lead the vibrant lives they crave by upleveling their health, energy, and mindset.
My coaching is intuitive, energetically-focused, and highly tailored to each client's individual journey.
I'm a health coach. I'm a life coach. I'm a joy coach. But mostly, I'm an energy coach.
I focus on aligning your energy with the kind of health and lifestyle you want. Miraculous things happen when the two are aligned.
What does this mean exactly? It means that while I might be working with you on diet and food choices, on mindset patterns and shifts, on navigating areas where you feel stuck, and so on... I'll also be focused on raising your energetic vibration to get you to where you want to be. Everything comes back to energy. Whether your goal is a healthier body, more passion-filled work, more freedom in your life... whatever it is, there is a certain energy that you must align with in order to make that stuff happen. I want to know what you desire - what your big dream for yourself is - and from that perspective, we will make magic happen.
I got really sick a few years back in 2013, developing a condition where my feet swelled to the size of caveman feet, became extremely painful and I couldn't walk. I became bedridden for months, saw doctor after doctor, got tons of tests done but no one could give me answers. And no one could heal me! I was losing faith that I might ever be able to walk again. That's when I started getting into meditation and energy work. I remember reading this statement somewhere - "When you are vibrating the energy of JOY on a consistent basis, illness cannot exist in the body. It's impossible because they live on two completely different vibrational frequencies." I was incredibly inspired by this.
Working with energetic tools consistently and deliberately led me to heal my feet and start walking again in less than a month! This is after 6 months with no sign of improvement.. actually things were getting worse. My doctors were floored. They all wanted to know how I did it. Some called their colleagues into the room to hear my story. I remember one of the doctors saying, "I've heard of miracle healing like this happening... I've never seen it but I can't argue with results." That was my validation that energetic tools are incredibly powerful, even if we don't fully understand them yet. When you combine these tools with food and mindset shifts, you have health GOLD at your fingertips.
Often, getting the things we want in life means we have to change something about how we're thinking, how we're living, or how we're showing up in the world. When you change your energy, you change your life.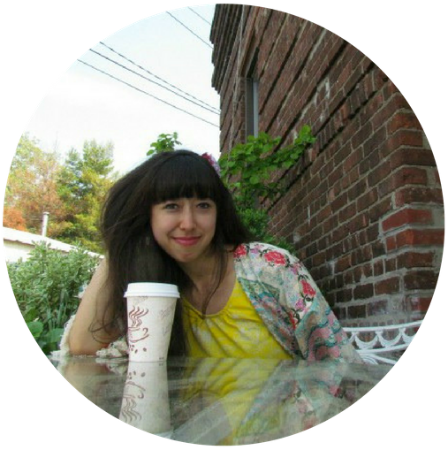 Wellness Coaching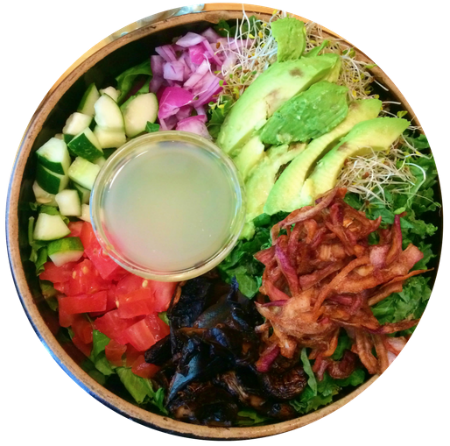 Raw food coaching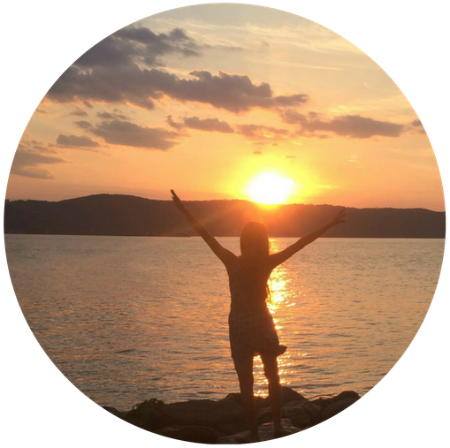 Mentoring
Wellness Coaching - one off power session
My signature offering which combines nutrition-based healing with powerful energy work. I am all about addressing not only the physical but also the emotional and energetic blocks that often lie underneath what we're experiencing. Our work together in this session will be centered around formulating a healing plan for you to put into action.
We will discuss what's going on for you – whether it's health challenges, life stuff, or a combination of a few. I'll be using my intuition to determine the best steps for you to take and will be teaching you specific exercises and tools including a meditation to help assist with the journey. A powerhouse energetic session that will get you started on your path!
75 minutes - skype or phone // $89
** Book a 3-session bundle at a discount.**  You'll also receive a full 60-min raw food coaching session included for free! This is great for anyone looking to incorporate more raw foods into their diet to improve their health.   // 3 sessions for $210
Would you like to catapult your health to sky high levels? Or maybe you're already well-versed in the benefits of a primarily raw foods diet – you're on board and have tried to incorporate this way of eating into your life but are struggling.
Eating raw in a cooked and fast food world means planning ahead. It means frequent shopping trips. It means dealing with new challenges that inevitably come up like how to stay raw in cold weather, how to eat raw when traveling or on the go, and how to handle social situations with friends and family. I've been through this and so much more and am a treasure trove of knowledge and strategies when it comes to raw food!
Whether you're interested in making a big transition or simply wanting to add more raw food meals to your life (that taste amazing!) I'm here to guide and mentor you along the way. Get your questions answered, your personal challenges addressed, and feel confident as you transition into greater health.
60 minutes - skype or phone // $77
Need a long-term coach to guide you through deeper work?
Consider my 3 and 5 month coaching programs. To get anything big in life that you're wanting is a process and it involves either going at it with a strong will of your own or being guided by someone who's already been there and can navigate all the roadblocks ahead. I work with just 3 clients at a time to ensure you get the kind of one-on-one personal work needed to make BIG transformations. Enrollment details and more information here.
What do I know (and what are my unshakeable beliefs?)
Wellness experience
I have a background in nutritional therapy, life coaching, energy healing & meditation and my wellness coaching is truly a unique fusion of these different modalities. Regardless of what areas you're here to work on, you can be sure that we'll delve into exploring various paths.
We are meant to thrive
I believe in living a life filled with laughter, fun, joy, adventure, and so much freedom. If you are desiring the same, I KNOW we'll have a ball working together!
Self-healing
In 2013 I self-healed myself from a major health crisis using the tools that I now teach to others through my wellness coaching. I believe in radical self-care and wellness first and foremost – because without this strong foundation of support, we aren't able to share our deepest gifts with the world.
It's never too late...
Finally, I truly believe that we ALL can heal ourselves and create a lifestyle that lights us up – we simply need the tools, resources and guidance to do so.
Email me at diana (at) thewellnessexplorer.com with the subject line: "Coaching Inquiry" and specify which program you're interested in and why.
Not sure if coaching is for you? I'm more than happy to discuss a program with you and answer any questions you may have. I offer a free 20-minute sesh to chat over the phone or through skype so we can get a feel for each other and I can map out what one of these coaching programs would look like for you personally. Email me to set this up!