What a long few weeks it's been! I've recently returned from traveling in Bali and have taken a bit of a mini breather before coming back to the blog, to recoup, recharge and get settled back into my routines. And I'm excited to finally share some of my travel pics and experiences with you here! Scroll on, as I will be lacing tons of Bali photos throughout today's post.
Bali for me was one part captivating, two parts mind-boggling.
Mostly due to all the surprising amounts of chaos. Coming from NYC, you'd think I would have seen and experienced it all. But whilst NYC chaos feels mostly centered around hoards of people, Bali chaos is centered around hoards of loud motorbikes, traffic jams, plus the occasional chicken or three running by 🙂
As if the dizzying stream of motorbikes wasn't jarring enough, the narrow streets were often teeming with more brightly-coloured goods than I could take in at once… and everyone is trying to get you to buy something. On my first day there it was all too much sensory overload to take in… such a chaotic array of madness and motor sounds oddly set amidst an otherwise peaceful, tropical, sun-drenched backdrop.
That's all on the immediate surface though.
What you'll find after settling into Bali a bit longer is a deeply spiritual culture centered around ceremony, prayer, devotion, and blessings. This energy was felt throughout my entire Bali stay. In fact no matter where I went, I was never far from encountering the various beautiful offerings to the gods that the Balinese hand-make everyday.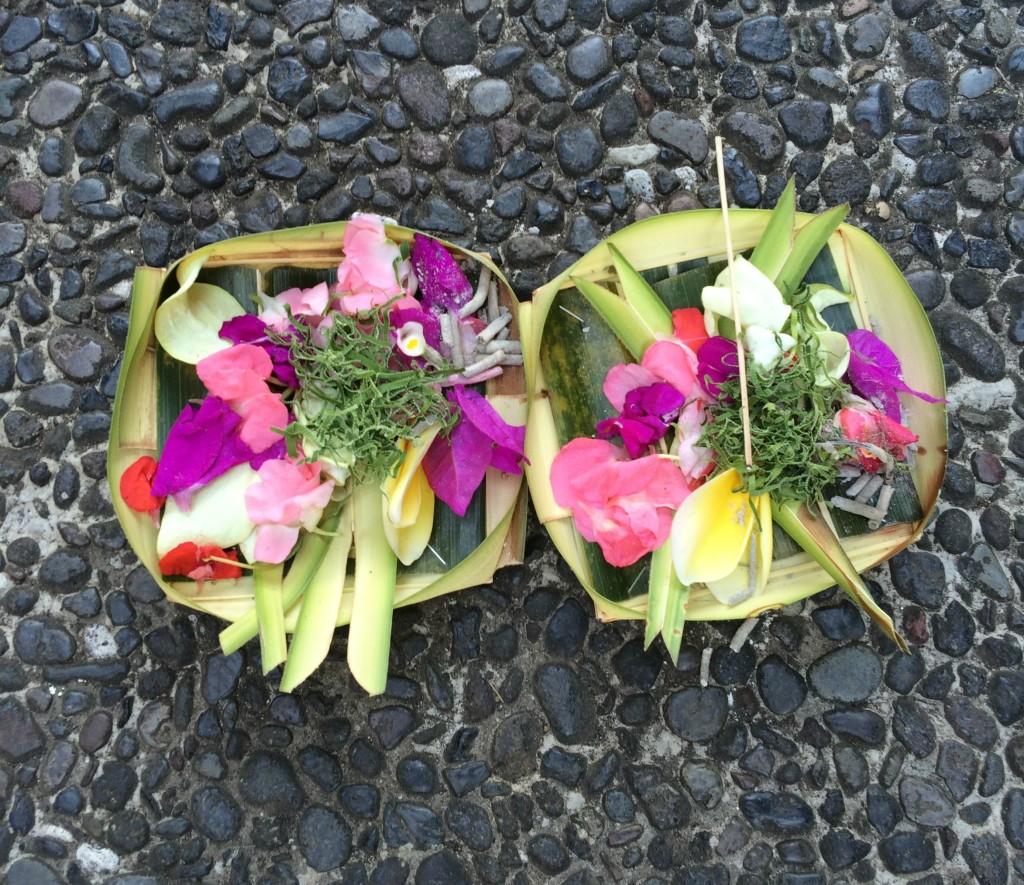 Called 'canang sari', these colourful offerings are placed on steps, sidewalks and corners, perched on statues and temples, in walkways and store front entrances. The offerings are made as a way to give back and give thanks to the gods, attract abundance, ward off misfortune. This is one of the things that I actually loved most about Bali. To see and experience a society centered around daily devotional gratitude practices, making that part of their everyday living… it was really special and touching to be around that.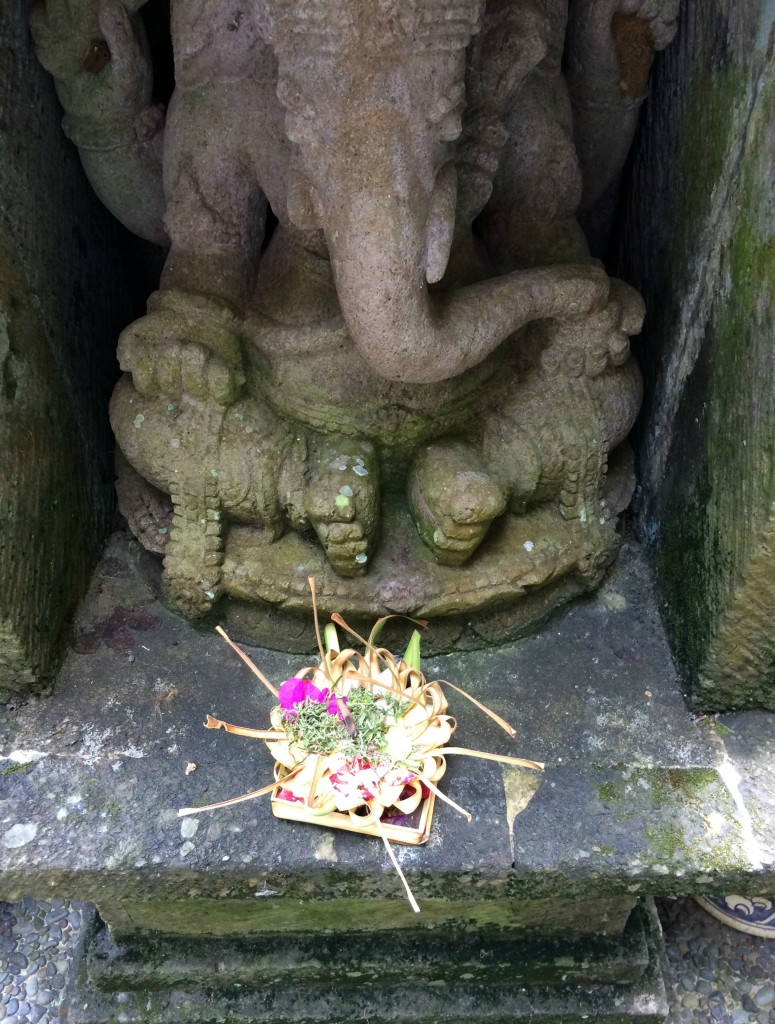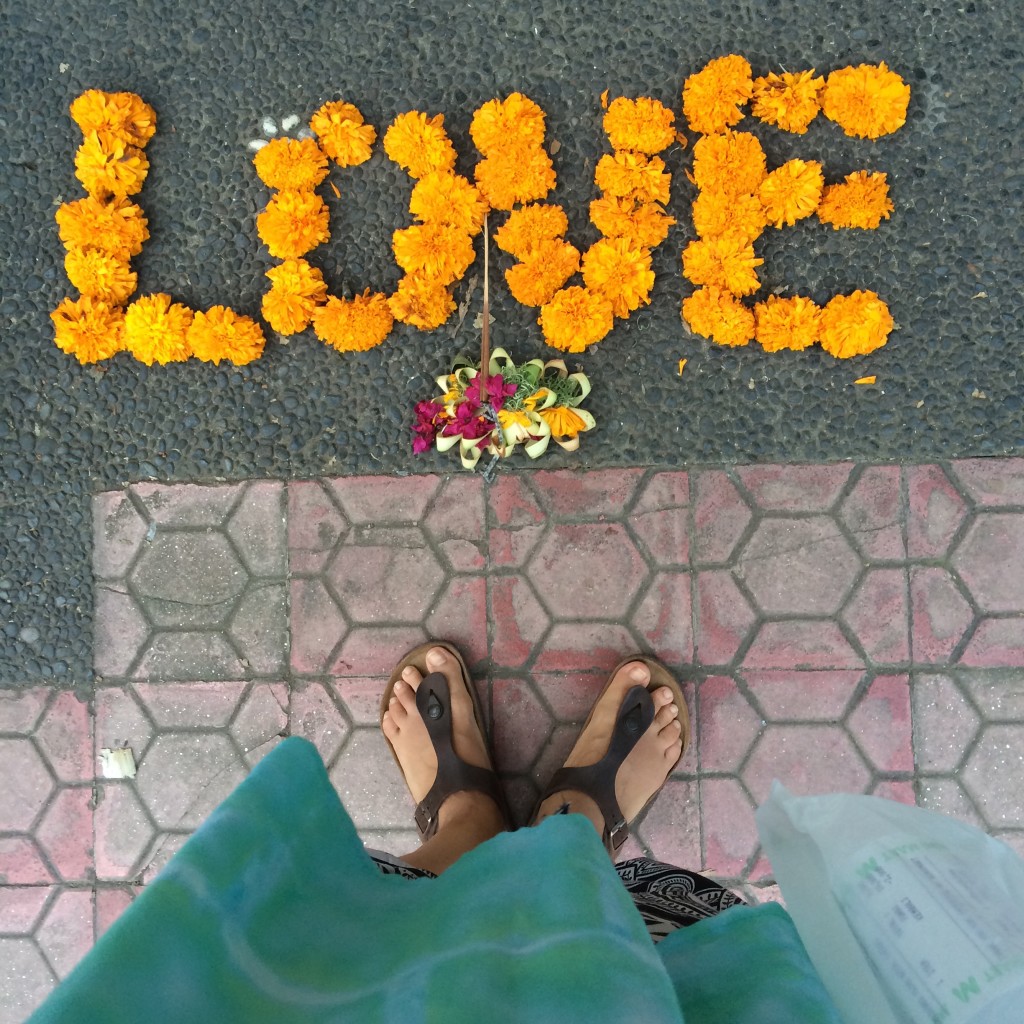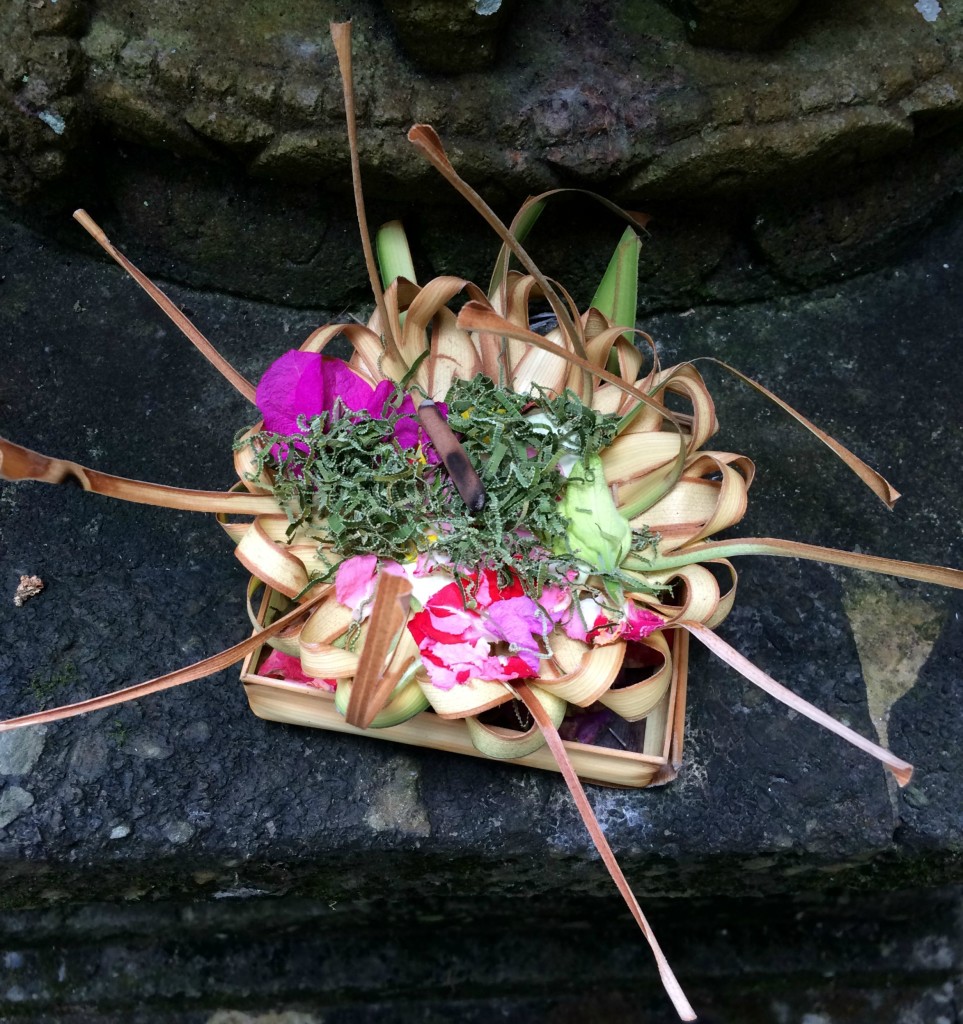 I loved loved loved the feminine energy of Bali. Often when I travel I like to tune into the energy of countries, of cities, of towns and villages. What's the feel of the area like? NYC where I currently live obviously has such a strong masculine energy. Living in NYC, there's the ever-present feeling that you can or should always be doing more, achieving more, making more. This is a city that thrives on $$$money. And I guarantee that no matter how hard you're working in New York, there's thousands of others who are working harder and longer.
That intense push energy can be nice sometimes when you want to just get shit done. There's no shortage of drive and ambition here and just tuning into that intensity can really light a spark in your belly to get out there and DO it. Other times the intensity sends me reeling and running for the mountains & water, driven by an overwhelming desire to escape from the bubble, soften and let go. What a joy, pleasure and relief it felt to relax into my feminine in Bali, flowing amongst so much colour and flowers and intricate, detailed beauty. More of this in life, please, universe! 🙂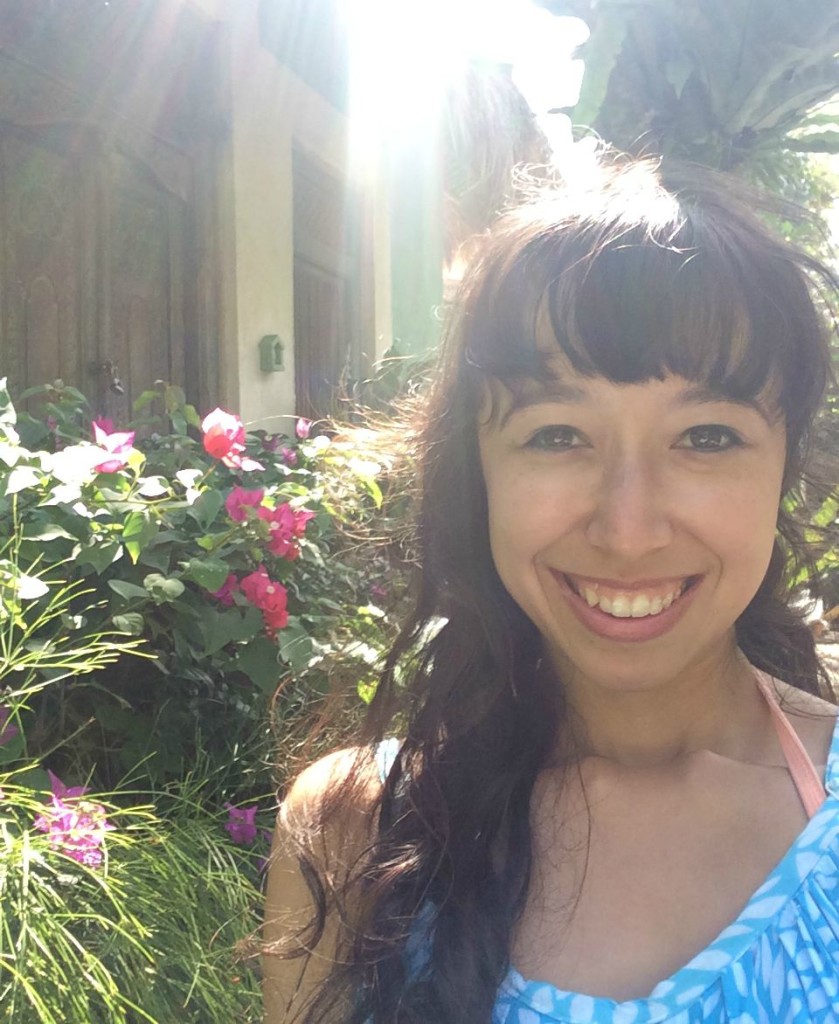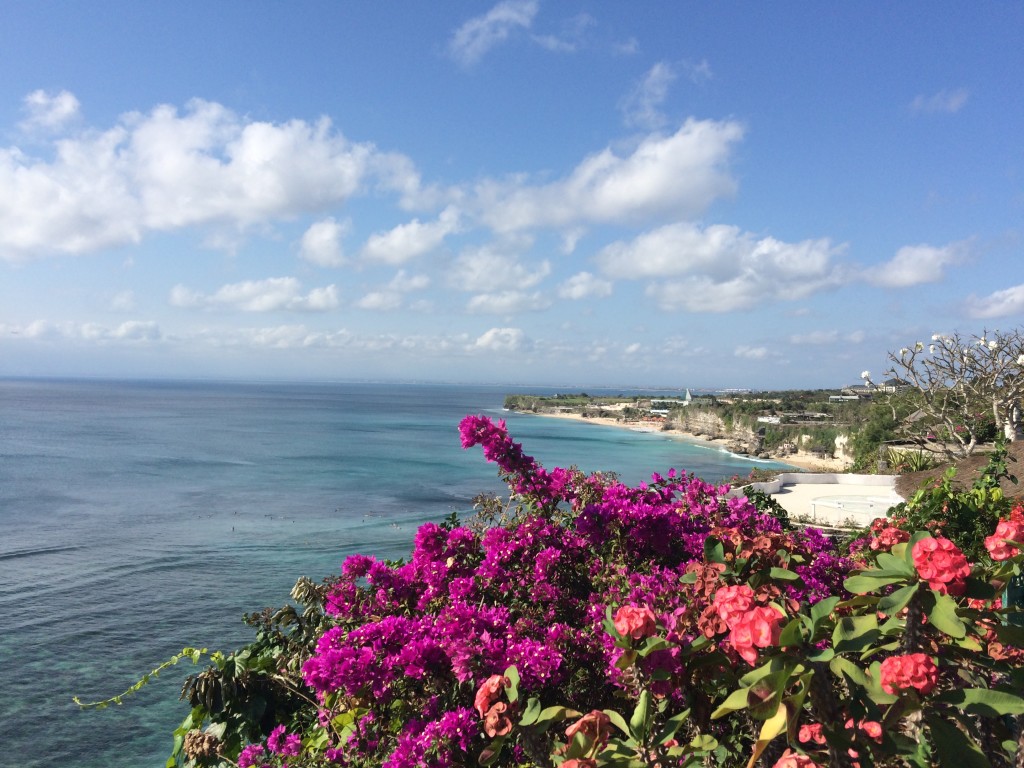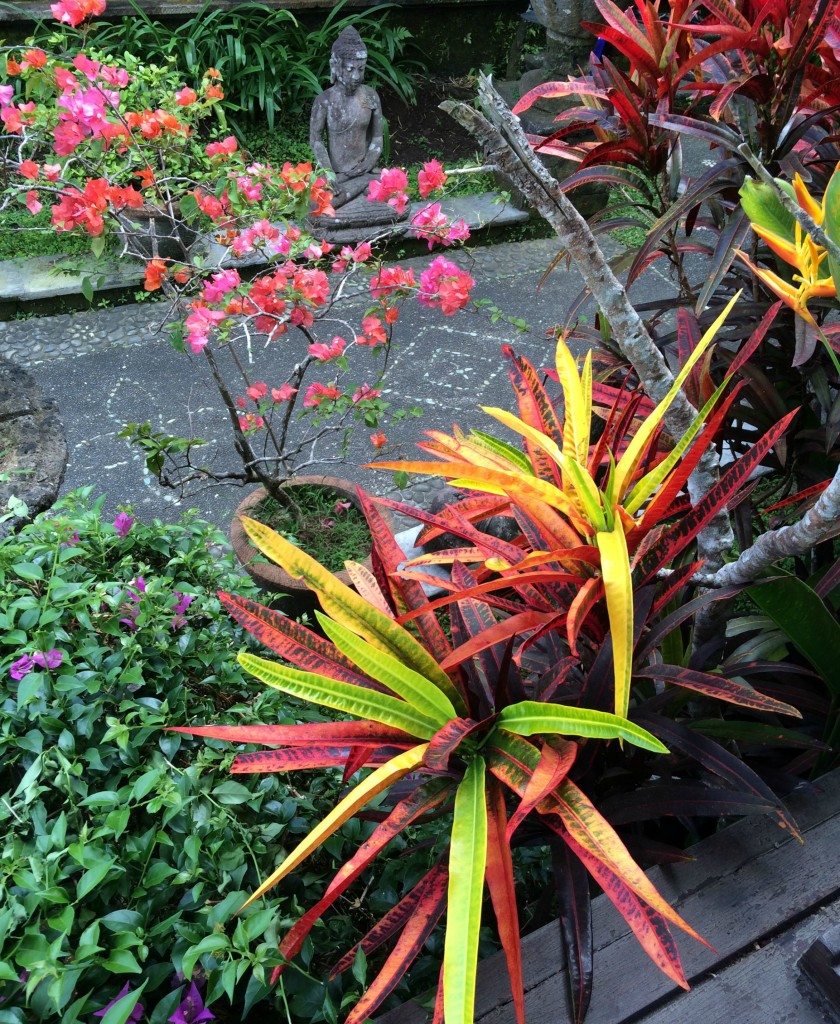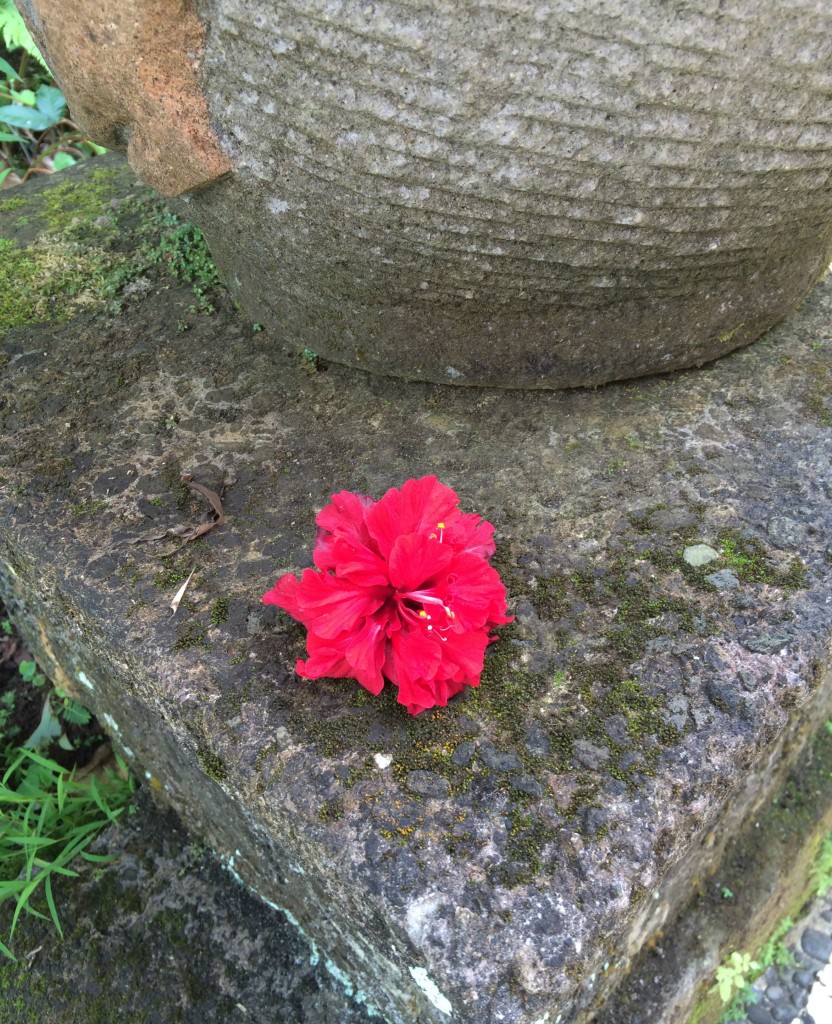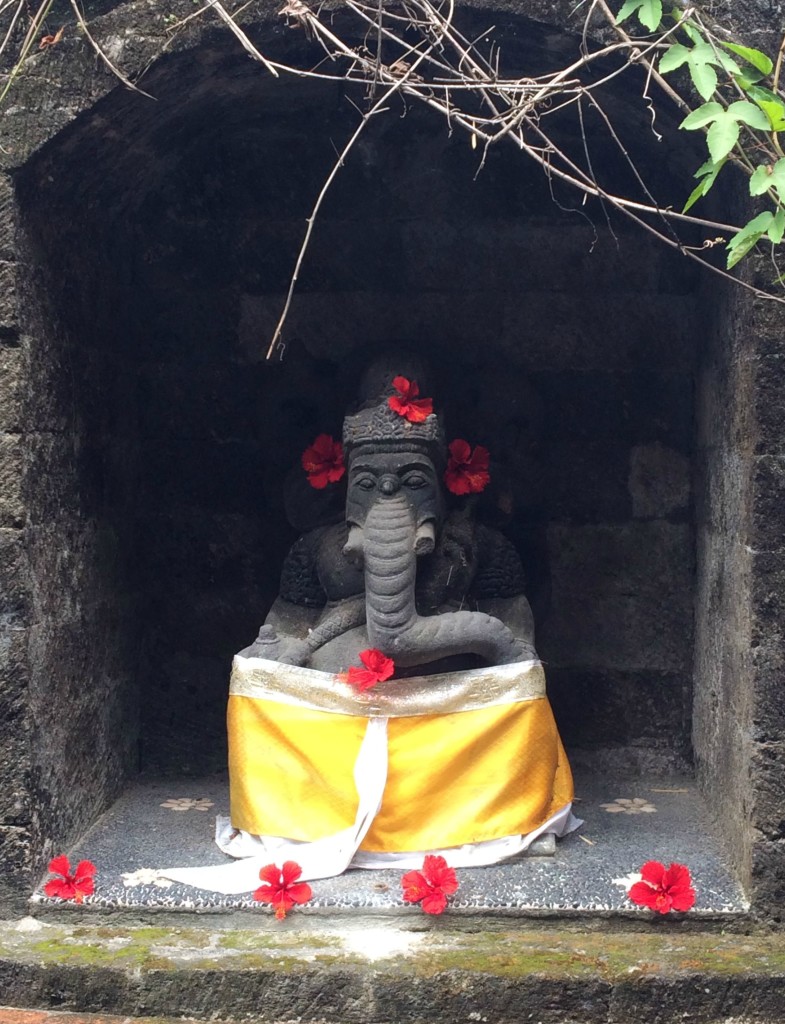 Some other things that I absolutely loved?
I loved all the housing setups in Bali with walls or space left open to the outdoors, inviting fresh air and nature in.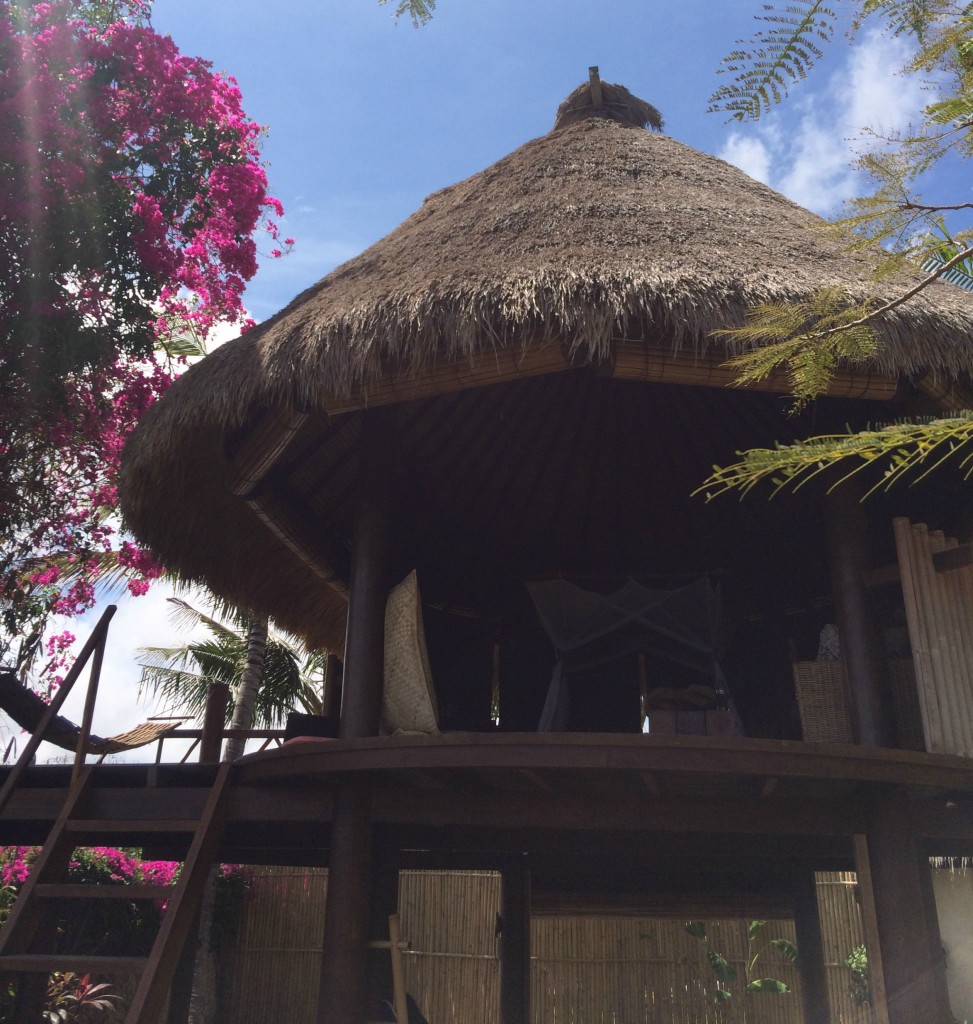 For that matter, I loved sleeping outside in an open air treehouse with just a thatched covering overhead. That blissful experience of falling asleep to the sounds of the ocean and rustling tree branches, feeling the warm tropical winds gently blow through my hair as I drifted off to sleep, the stars twinkling overhead, will stay etched in my heart forever as one of the most exquisite experiences of my life. Truly.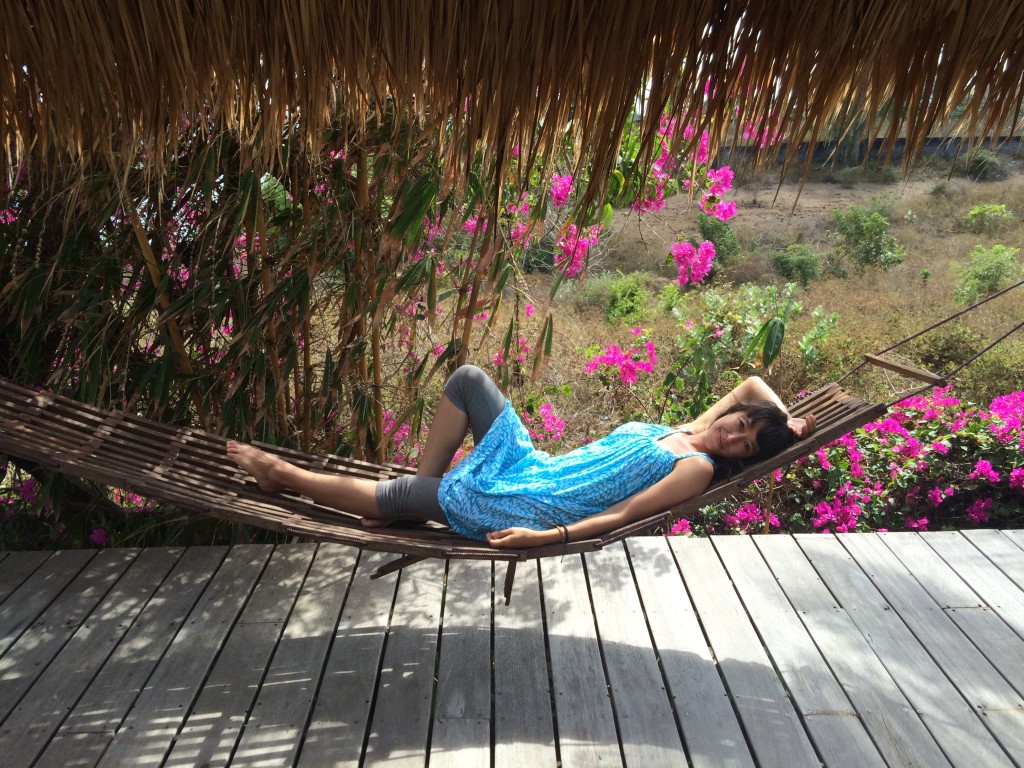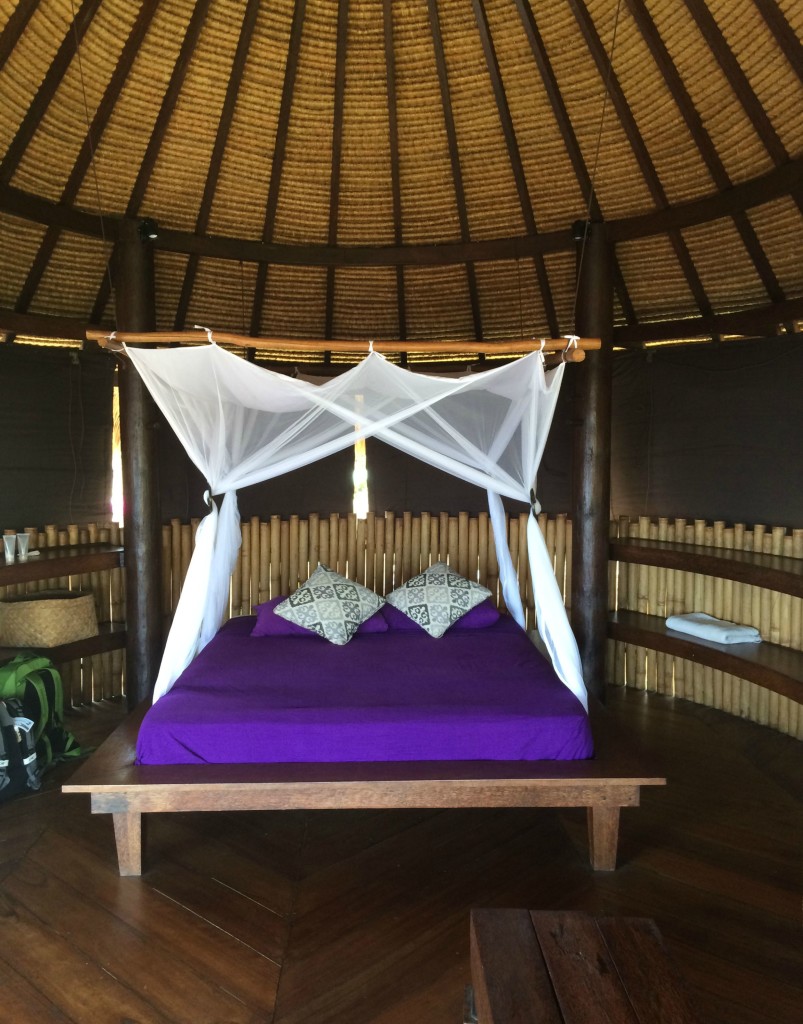 I loved waking up to hearing roosters crow… and then continuing to hear those darn birds for literally the rest of the daylight hours! 🙂 I know that's probably annoying to some but it was such a welcome change to the sounds of never-ending traffic and sirens.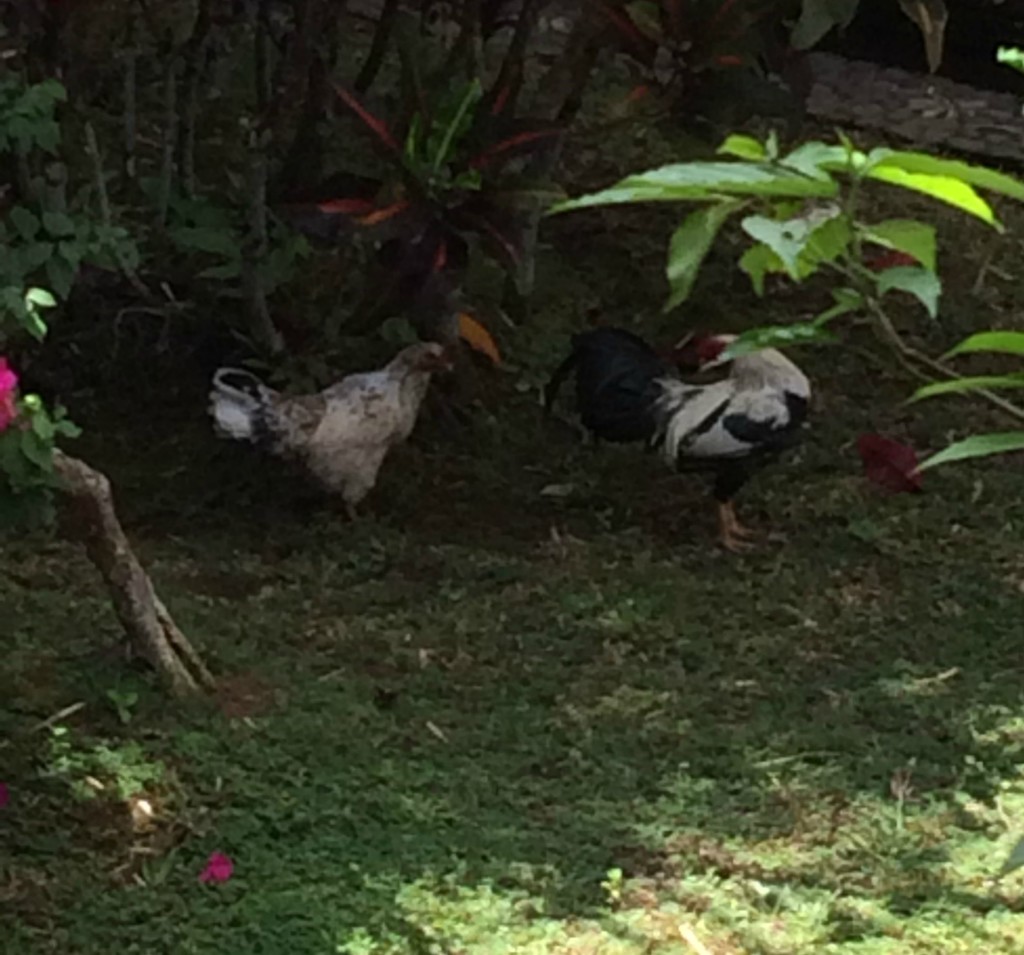 I loved the brightness of Bali – bright colours, bright flowers, bright skies, and so much sun.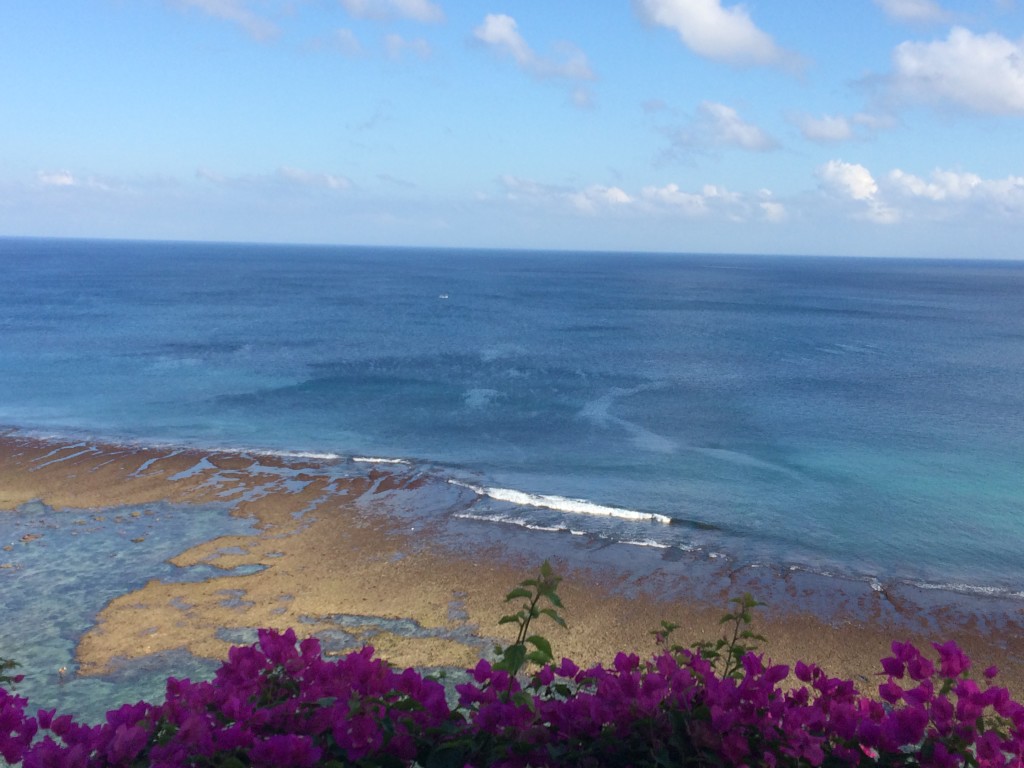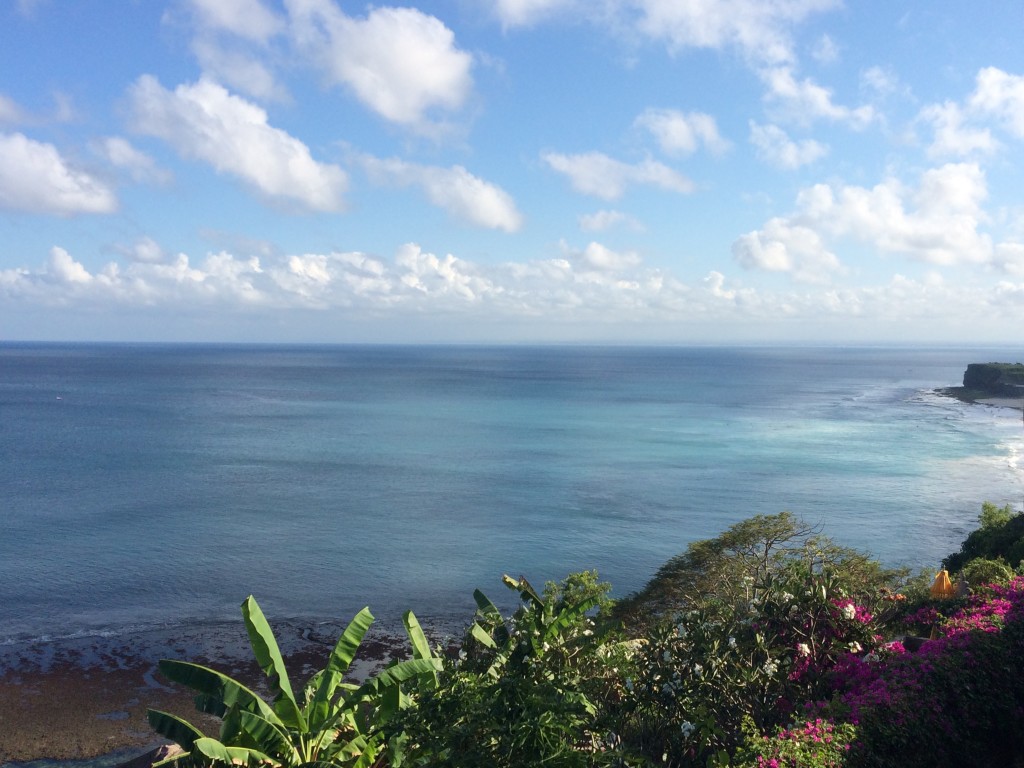 I loved the laid back island flowiness reflected in the way residents dressed (flip flops, florals, loose flowy, breathable fabrics).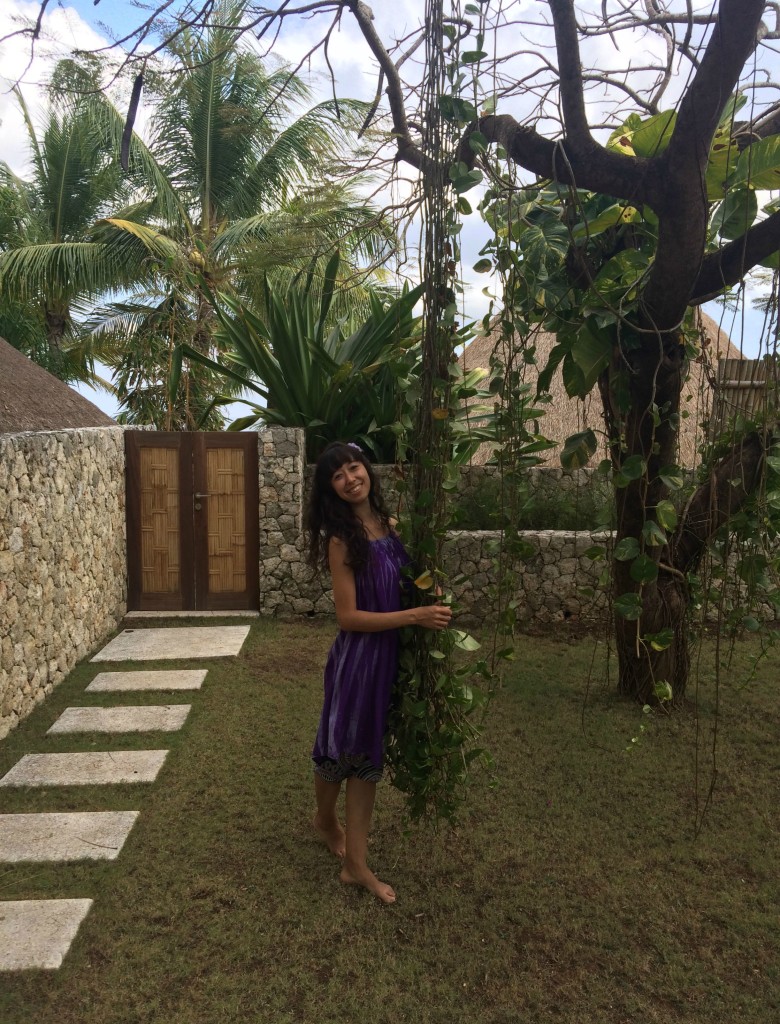 I loved the yoga & wellness culture, amazing foods, shopping, and hippie vibes of Ubud.
Yet I also equally loved the serenity, epic sunsets and laid-back tranquility of the Bukit peninsula. If you're looking for the most beautiful and least populated beach spots in Bali, I recommend heading to the Uluwatu area. This spot was absolutely magical and shall be in my dreams!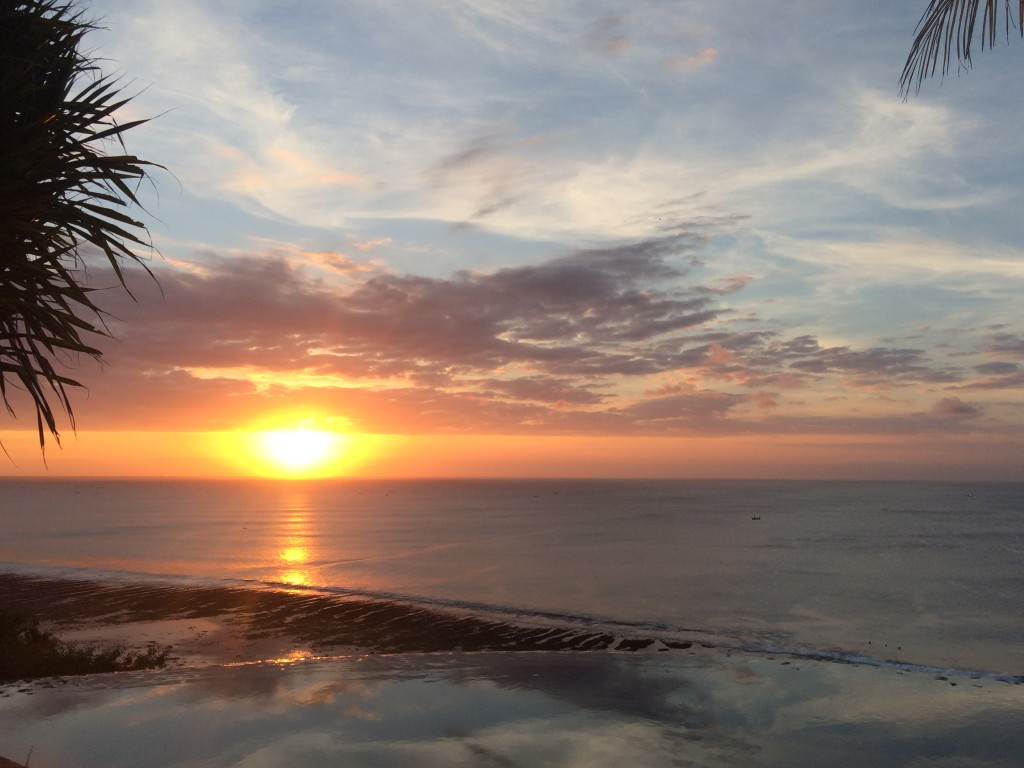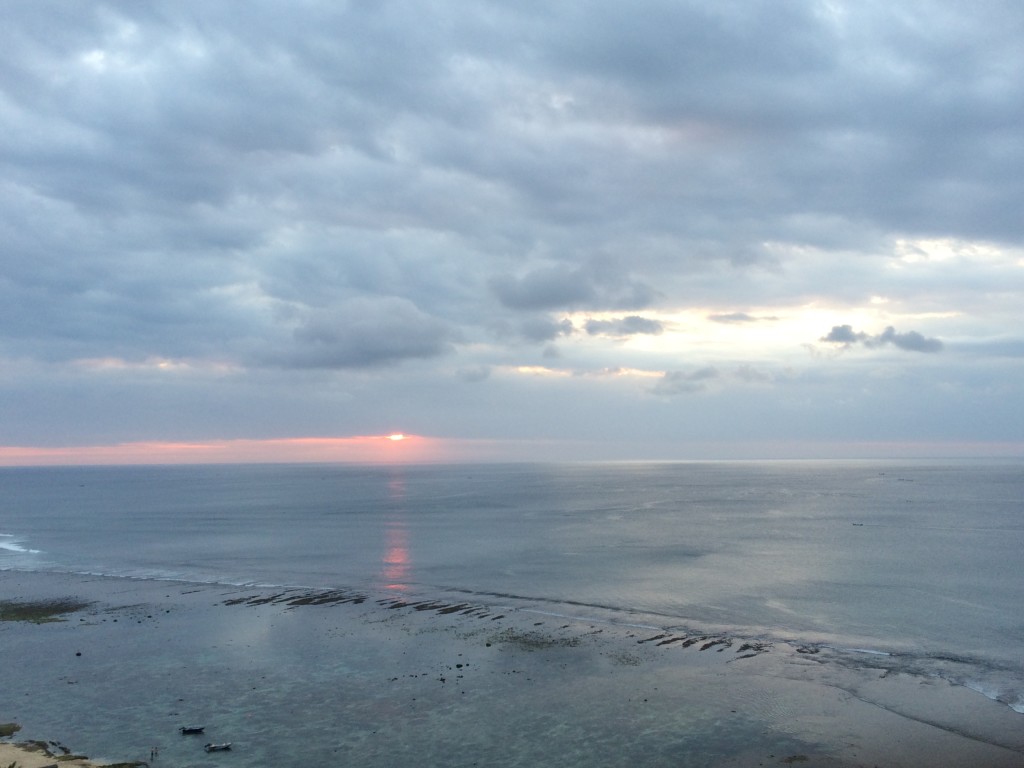 I can see Bali as a great little spiritual haven for someone who's looking to soul search, fall off the grid for a while and really tend to their well-being. The numerous organic cafes, yoga centers, healing services and simple lifestyle really support that.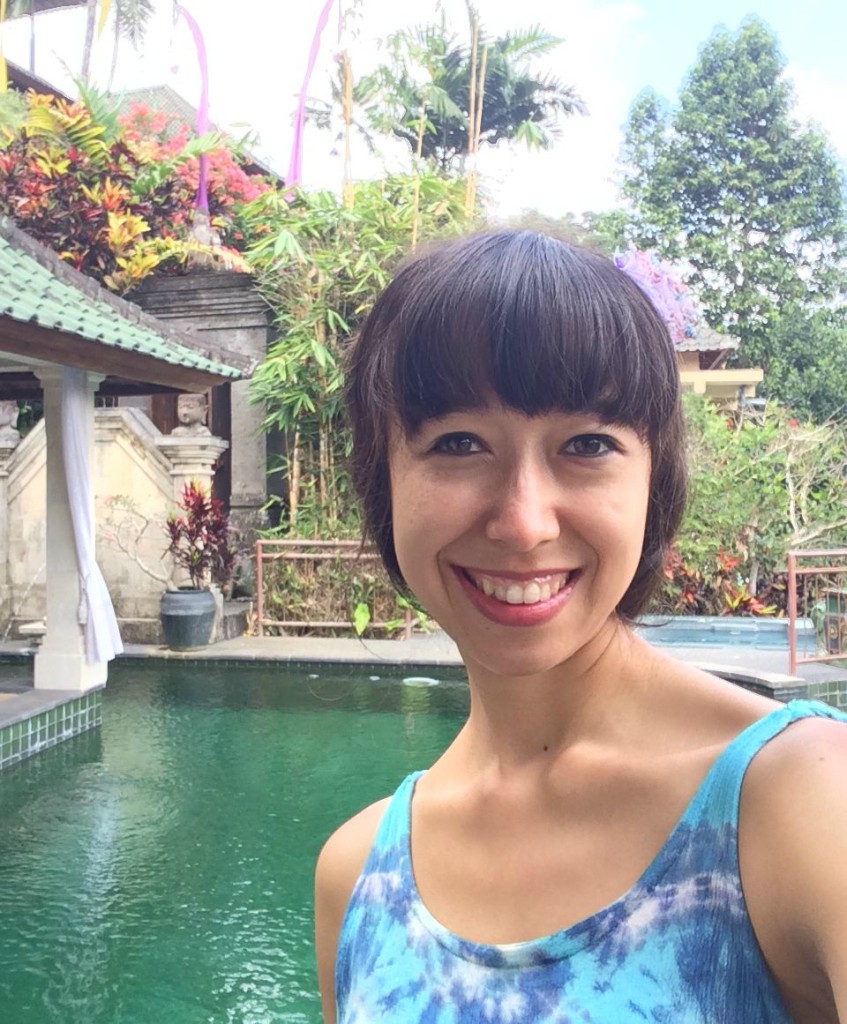 I loved how everything in Bali somehow looks and feels beautiful. Everything.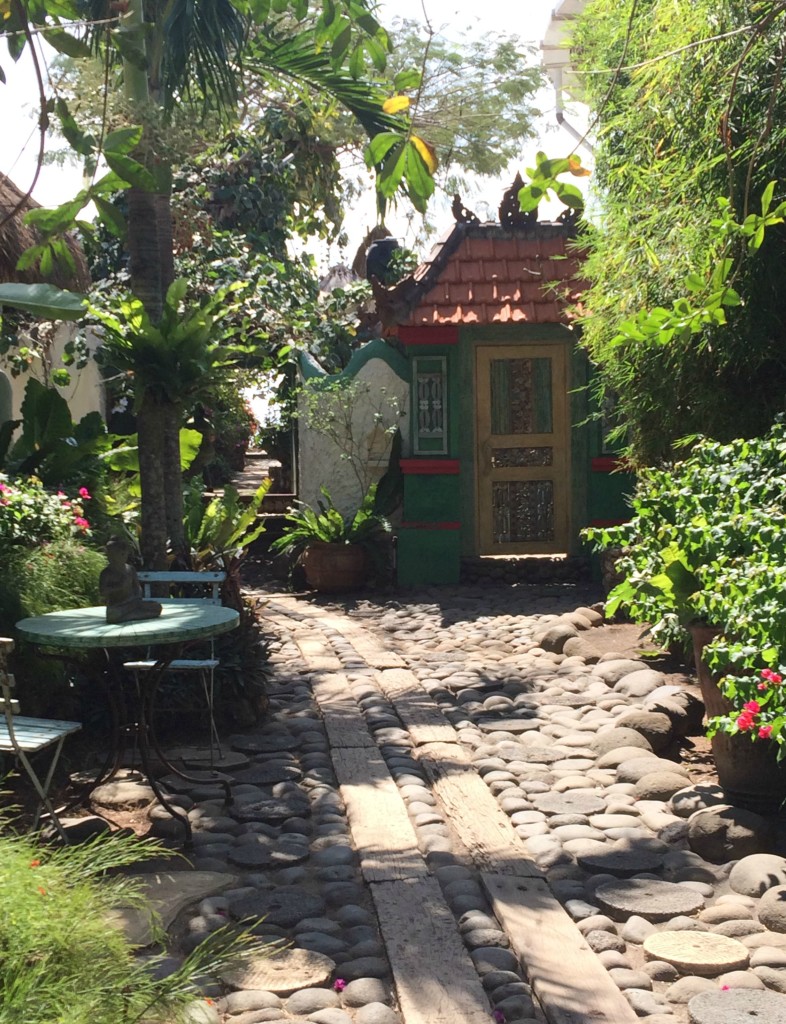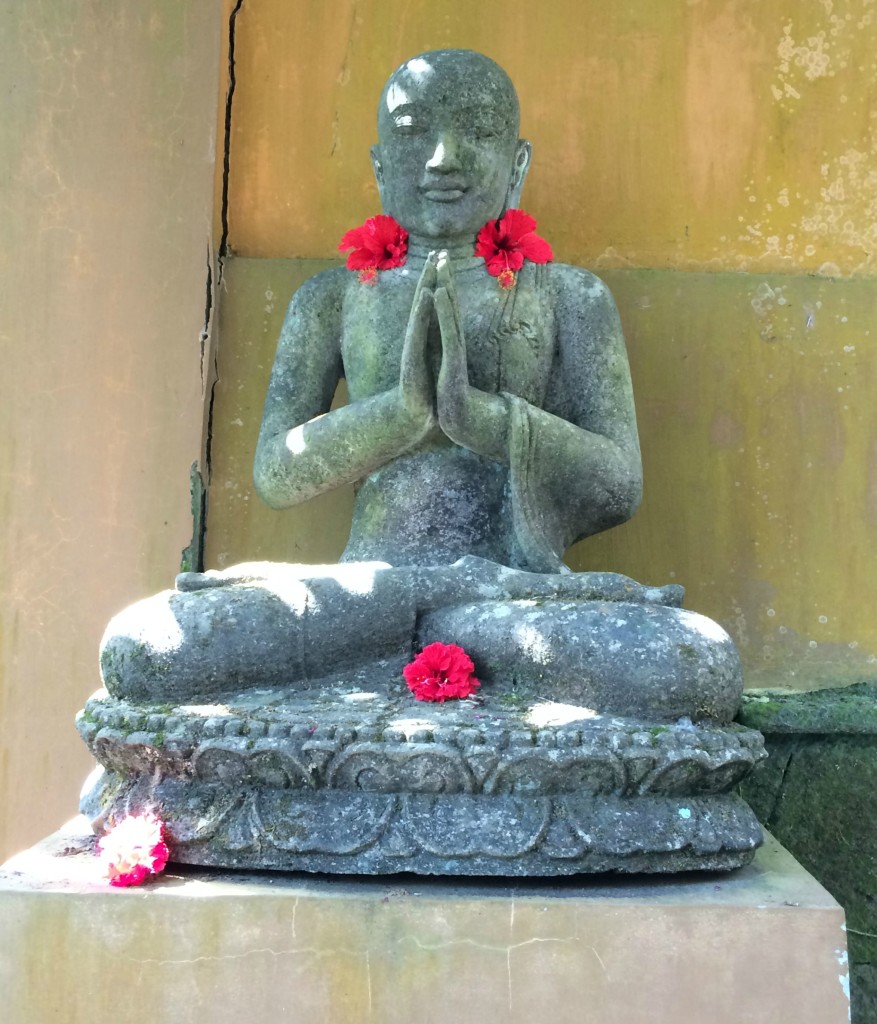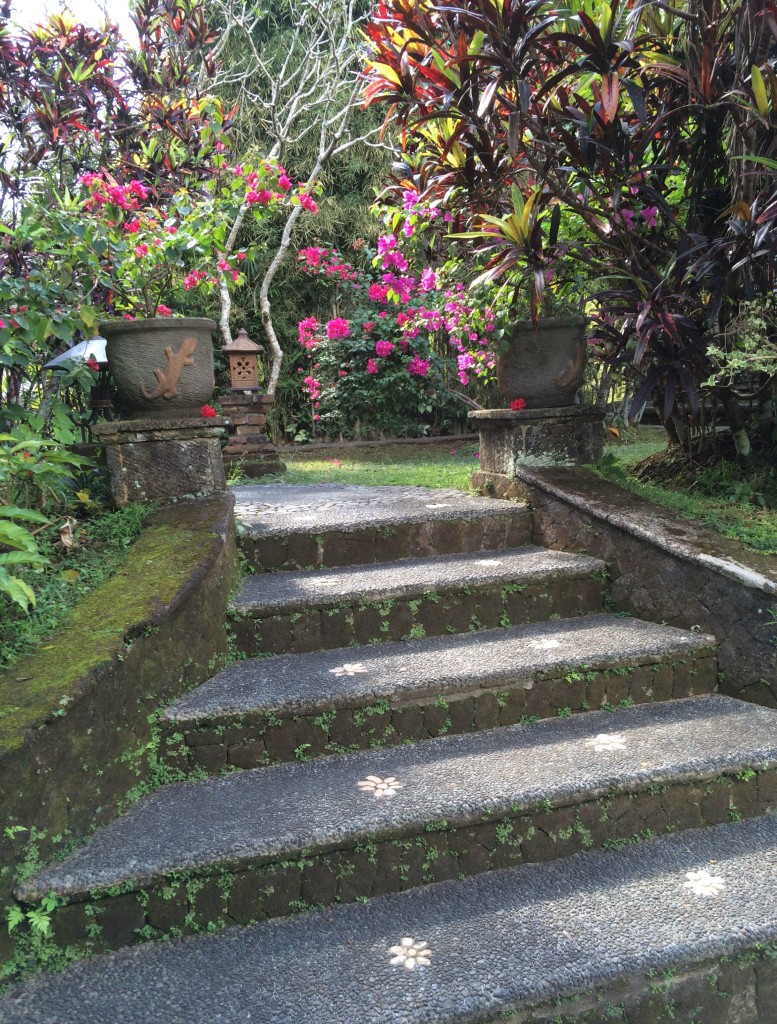 I loved this coconut ice cream which I found all over Bali and became completely obsessed with. Great simple ingredients, fun marketing, and honestly the best tasting non-dairy ice cream I've ever had!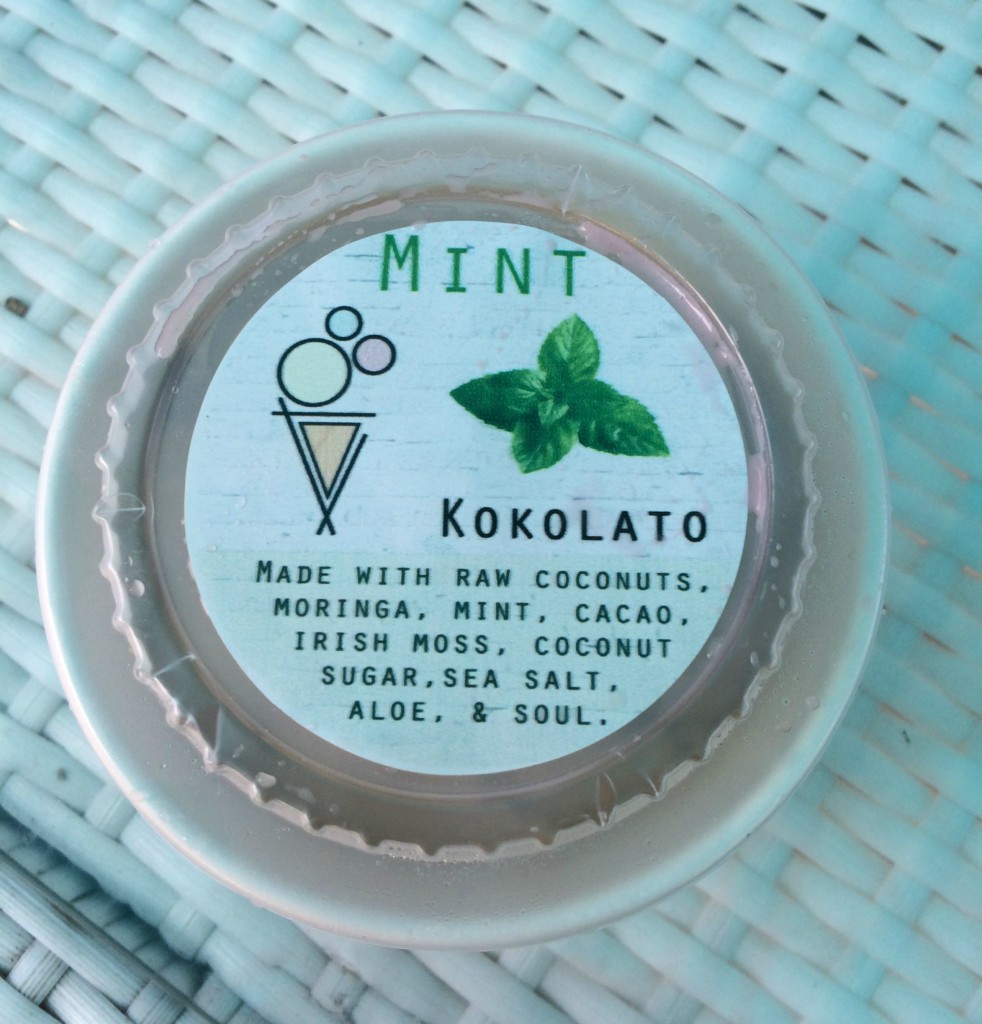 Plus other delicious eats…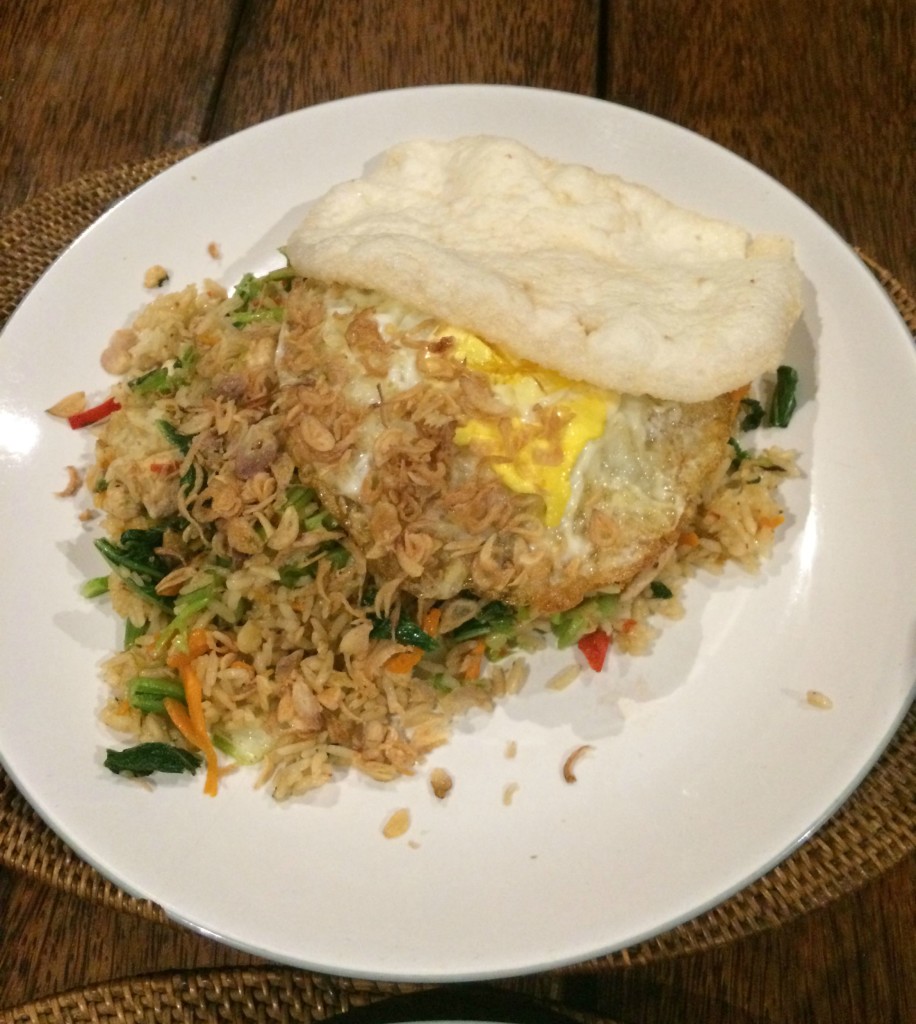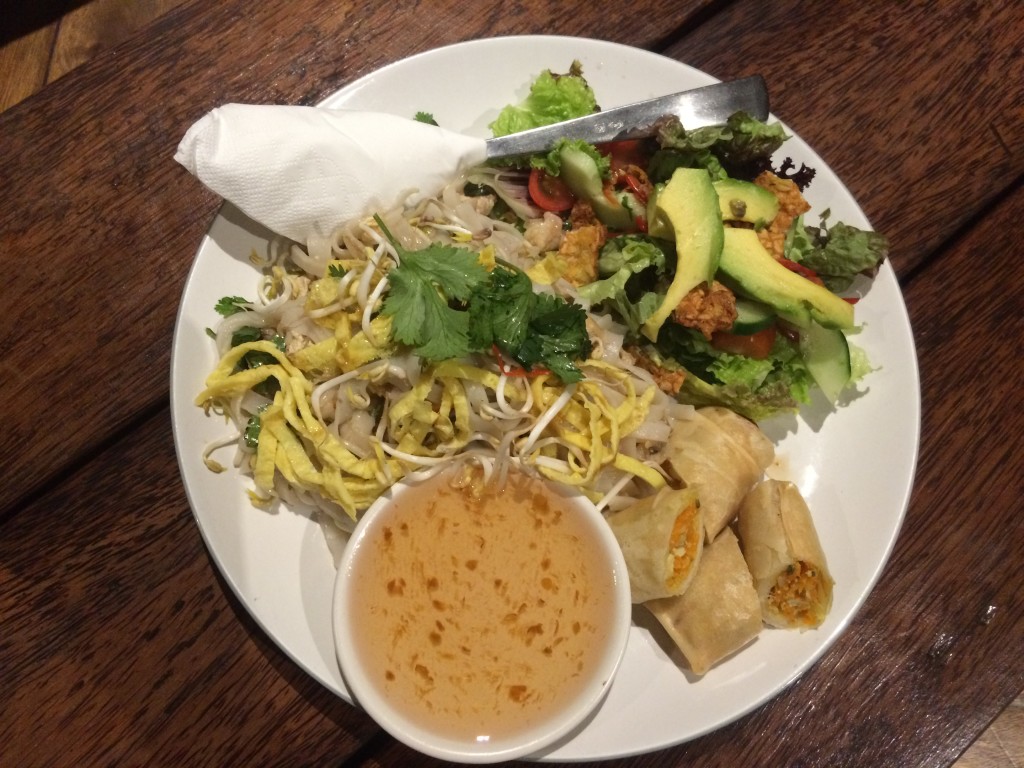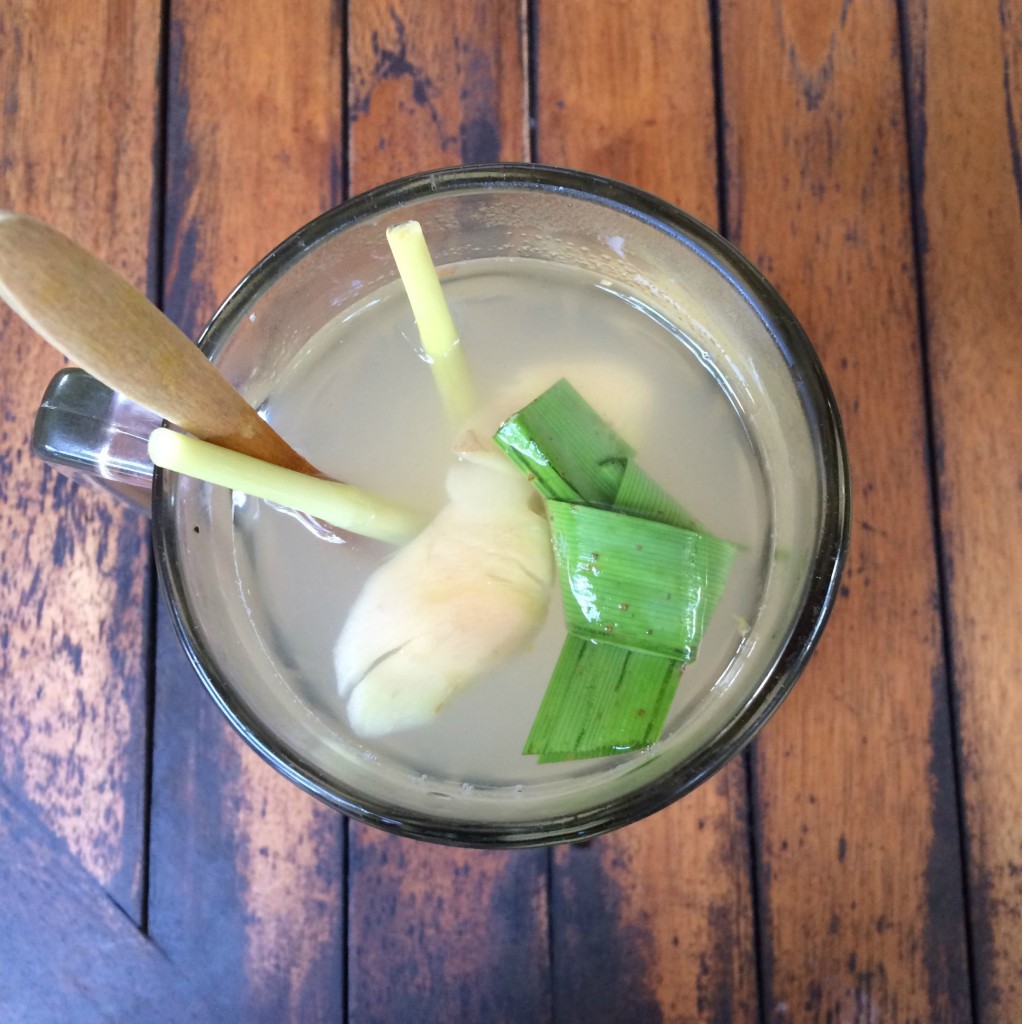 Finally, I loved how nature seeps into Balinese life… from the handmade offerings to open air accommodations, to the many lush trees and plants spilling out above, around, and in-between shops and storefronts. Spaces aren't closed off to nature, blocking the elements out like I feel is so often the case in other parts of the world. Rather, nature's beauty and wildness is welcomed, embraced and celebrated. Really lovely to experience.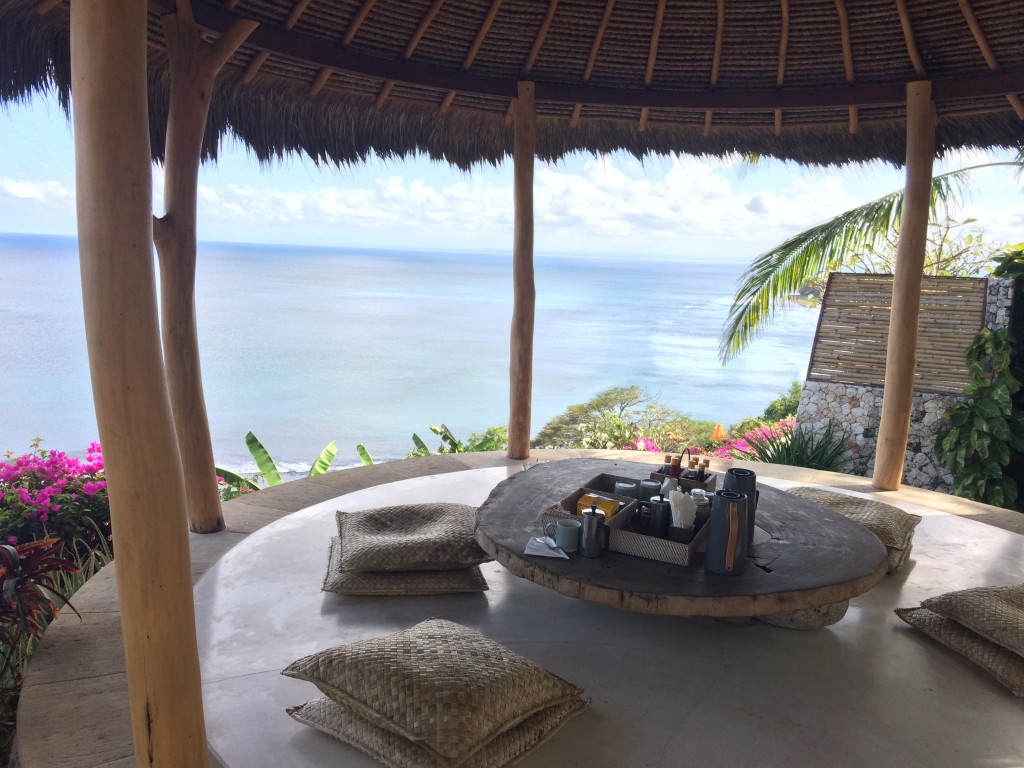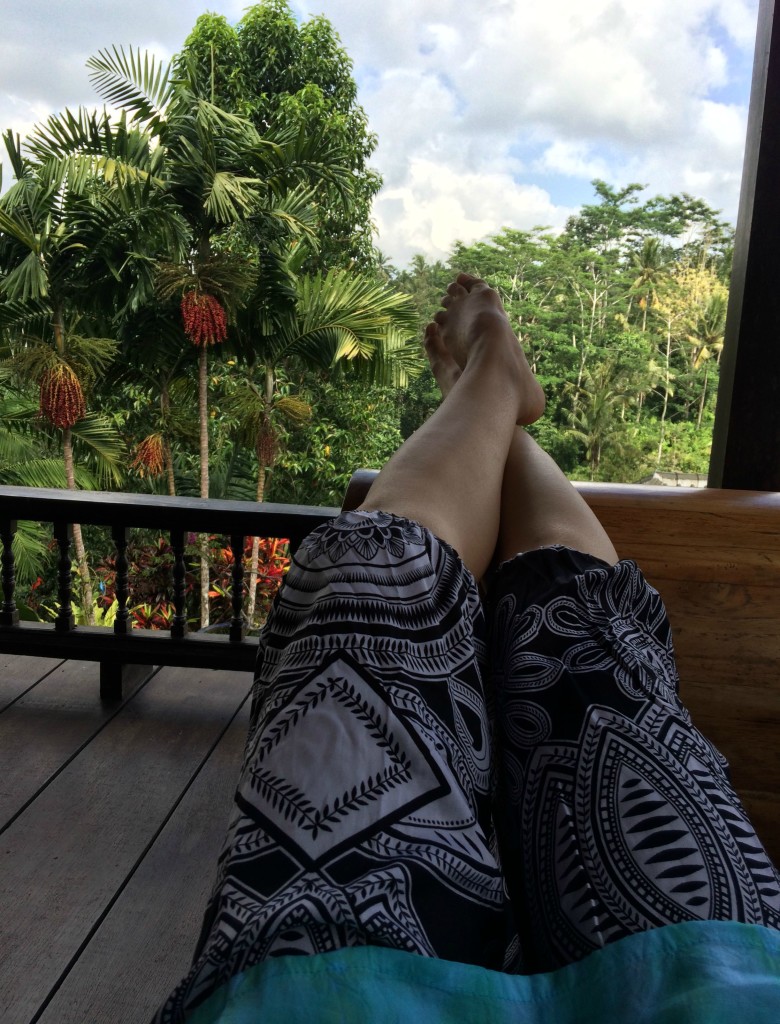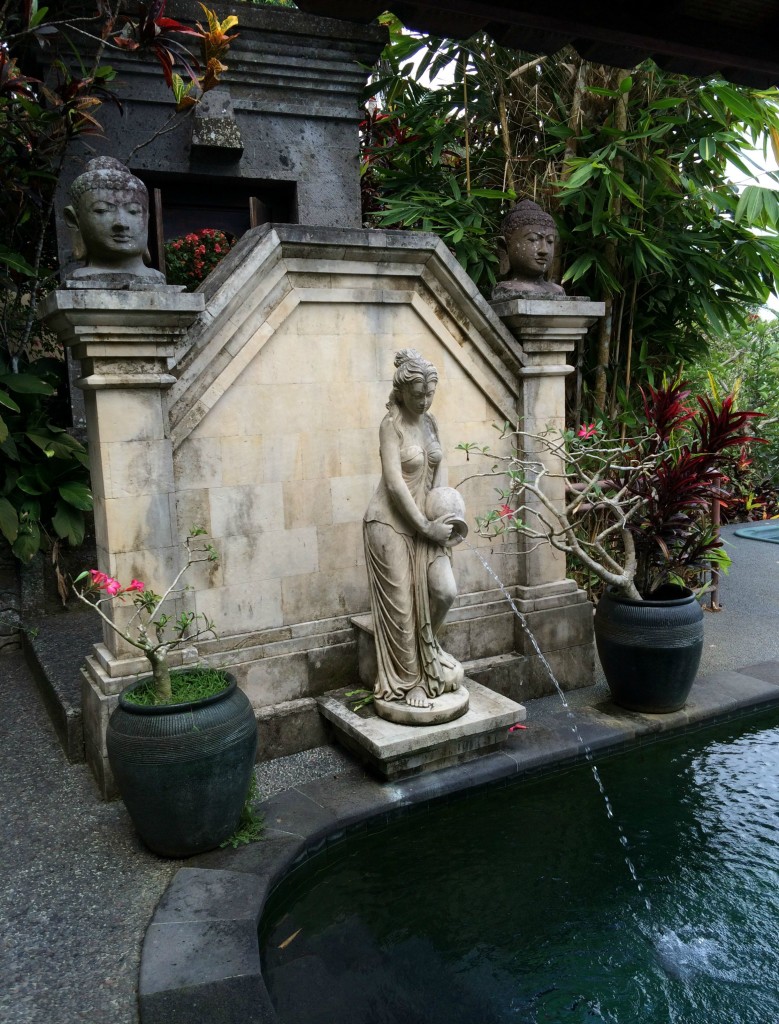 And there you have it, my Bali trip in a nutshell. It was all over way too quickly (as with all travel, right?!) but I know I'll definitely be back. Southeast Asia continues to call my name… this part of the world for whatever reason always on the horizon. Bali, I'll be seeing you… ♥
Now over to you, lovely. Have you been to Bali or are you looking for some great recommendations for traveling there? I'd love to hear from you in the comments below!
---