Food cravings are the best and the worst.
There's nothing like the sweet, sweet bliss of satisfying a craving; that first taste of utter joy where for just a brief moment in time, nothing else seems to matter. You wonderfully and happily lose yourself in the moment of sheer food awesomeness.
"Im sorry, I missed what you were saying as I relished this triple-chocolate ice cream and TIME STOPPED."
But then those food cravings also drive you insane sometimes, taking over your mind, compelling you to do crazy things like go out in snowy, freezing weather to buy a jar of almond butter. At 9pm at night. Because you just HAVE to.
Am I the only one who does stuff like this?
Enter the Chocolatey Kefir Smoothie — my ultimate quick fix for when I'm craving a mountain of chocolate but want something with better ingredients than a sugary candy bar.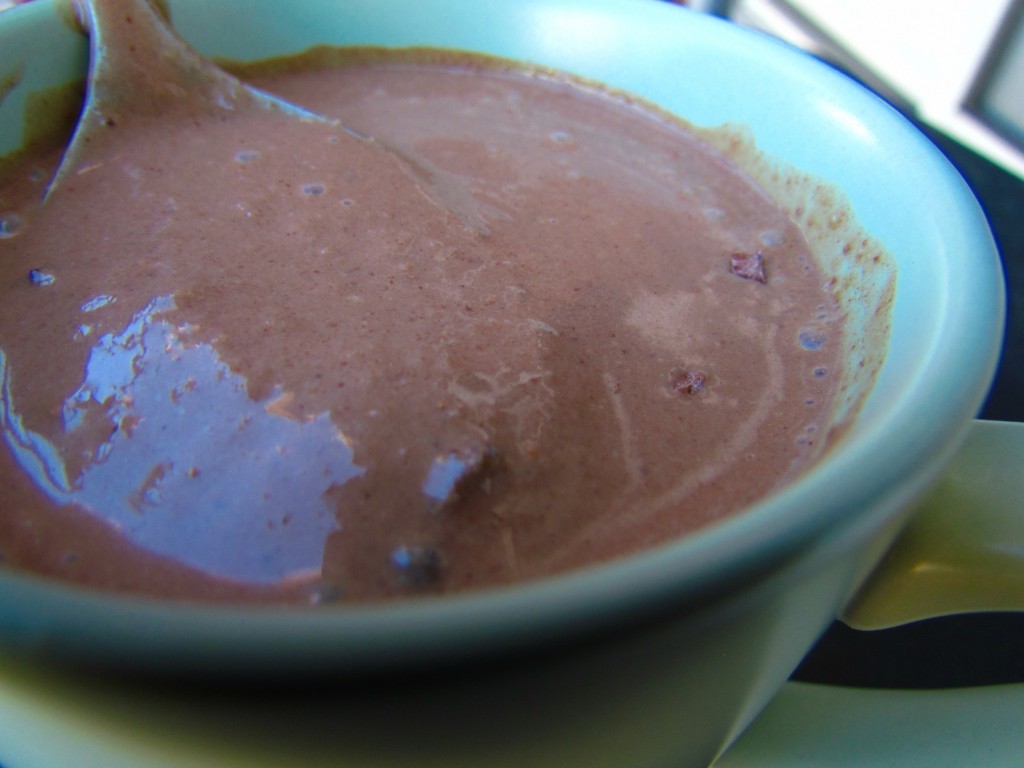 It's SO good, so rich and decadent and creamy with the consistency of a thick milkshake. It actually is packed with healthy ingredients and only fruit as a sweetener – I have this smoothie often for breakfast and occasionally for a snack/dessert and it just functions well for all occasions.
Did I mention it also takes less than 5 minutes to make? There is just so much to love about this smoothie!
(Note: If you are dairy-free, you can still make this! I recommend substituting homemade almond milk for the kefir, it comes out great!).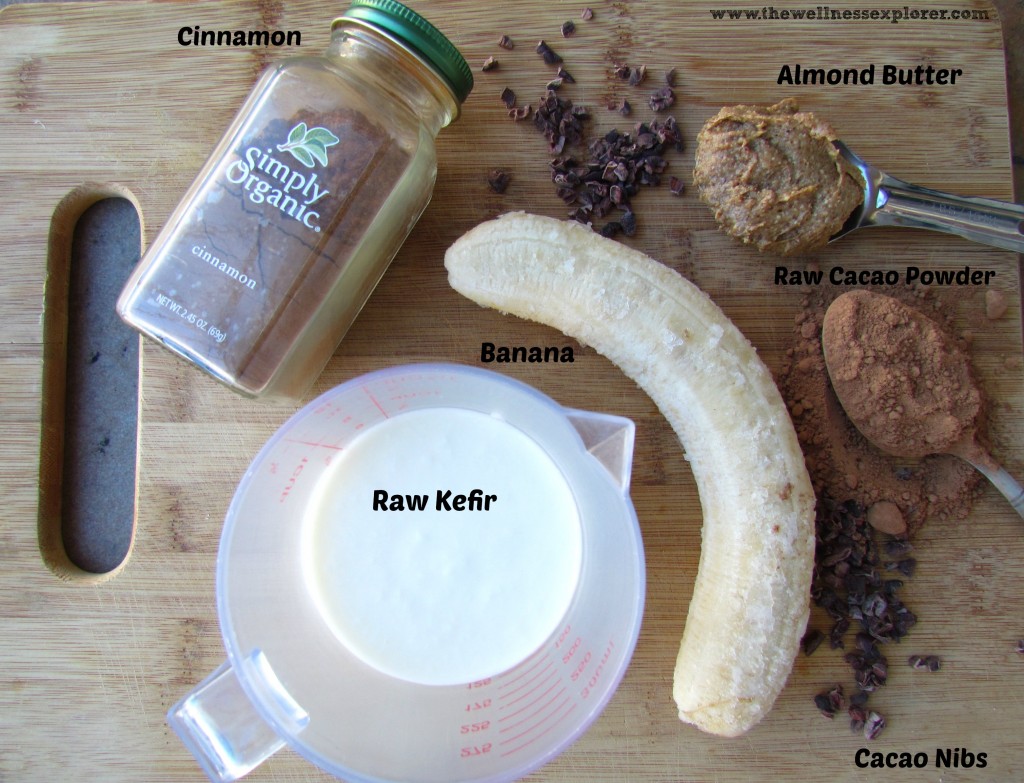 Ingredients:
½ cup kefir (I use raw milk kefir)
1 frozen banana (make sure it is a ripe spotted banana)
big scoop of almond butter
heaping spoonful of raw cacao powder
dash of cinnamon
raw cacao nibs for topping
sprinkle of salt to taste
Makes 1 cup of chocolatey goodness
Directions:
Cut frozen banana up. Blend all ingredients together in blender until combined. Sprinkle with raw cacao nibs.
Easy peasy!
What's your favorite healthy (or not so healthy) fix when craving chocolate?
If you enjoyed this recipe, please consider sharing it! Also, I'd love to keep you updated on my wellness adventures in the kitchen and beyond — please subscribe to The Wellness Explorer by email below or connect with me on my Facebook page.