Holiday season is here, one of my favourite times of the year!
Christmas tunes are everywhere, the streets are lit up with decorations, and everything seems just a bit more cheerful and festive and shiny. Yep, I am a Christmas enthusiast. Bring.It.On!
If there's one recipe that really gets me into the holiday spirit, it's chocolate bark! It's joyfully colourful and creative with a great sort of rustic feel and pretty enough to gift to friends and family.
This version is rich, savoury, and has a nice salty/sweet, smooth/chewy/crunchy dynamic going on. I always use goji berries & either pistachios or pumpkin seeds for the red & green colour combination. You can really go wild with toppings though and add (or remove) anything you like. Follow my Christmas combo below or create your own using favourite ingredients… the sky's the limit!
Like the majority of my recipes, this is super easy and quick to make — so if you feel like a crazy person around the holidays like I usually do, you can still indulge in this simple & lovely homemade treat!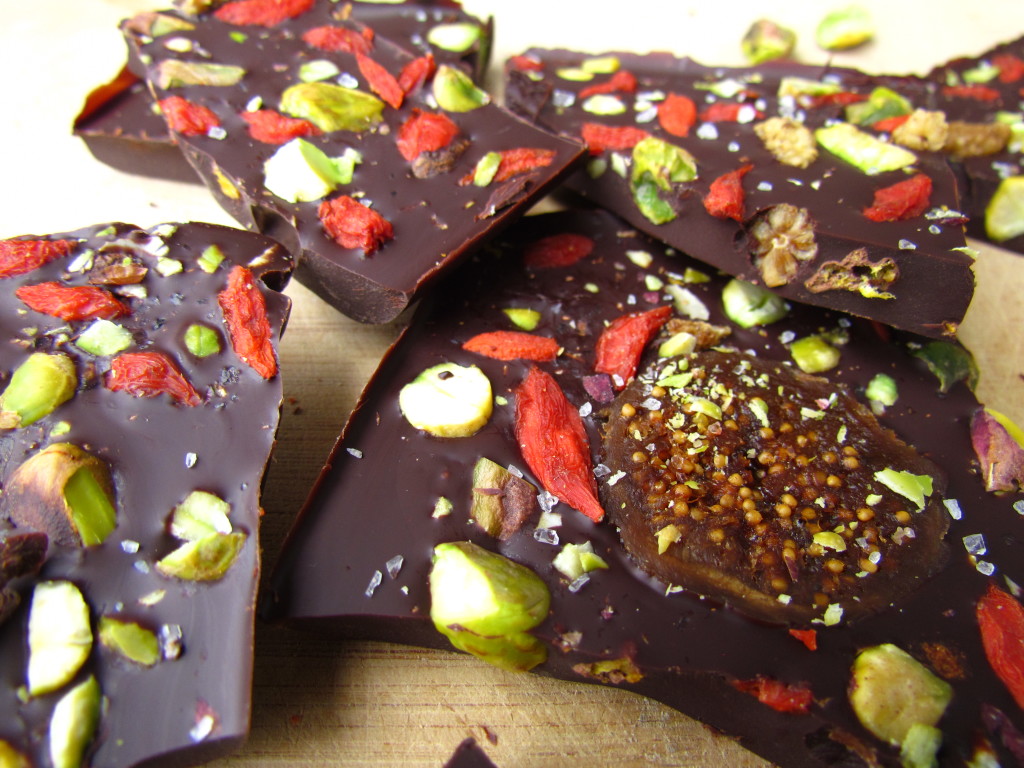 You will need:
about 10 oz dark chocolate
(I am pretty infatuated with Alter Eco and Sweetriot, the two brands below, for their high quality ingredients, commitment to sustainable practices and low amount of sugar)
1/4 cup goji berries
1/4 cup pistachios, roughly chopped
zest of 1 tiny orange
generous sprinkle of spices (I used pumpkin pie spice which contains cinnamon, ginger, nutmeg, & clove)
2-3 dried figs, sliced in half
1 tbsp of dried mulberries
coarse pink sea salt to sprinkle on top (if you are not a salt person, you can leave this out)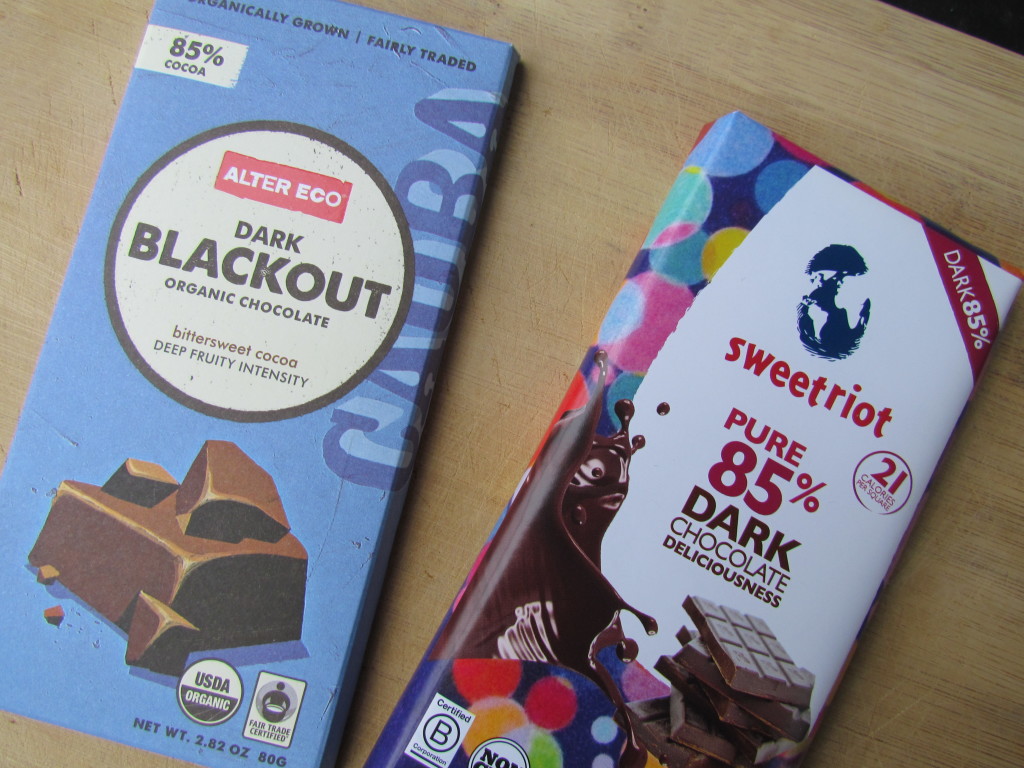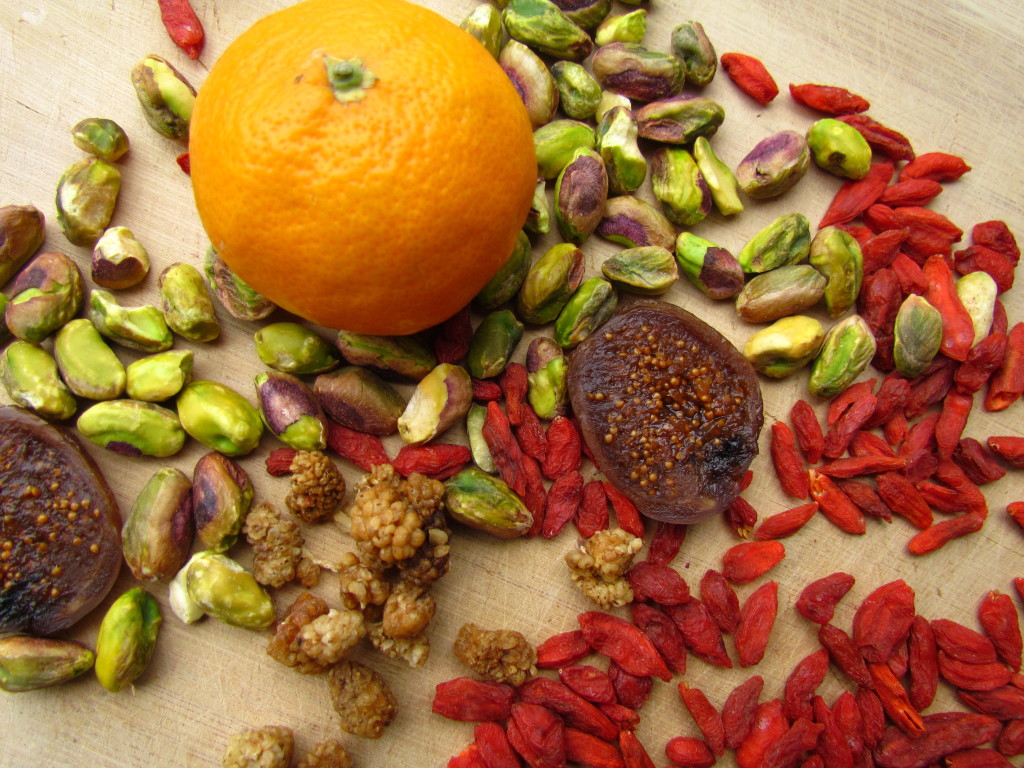 What to do:
1. Melt your chocolate by creating a double boiler on the stovetop (fill a pot with about an inch of water. Bring to a boil, then turn down heat and place a large heat-safe bowl containing your chocolate to rest on top).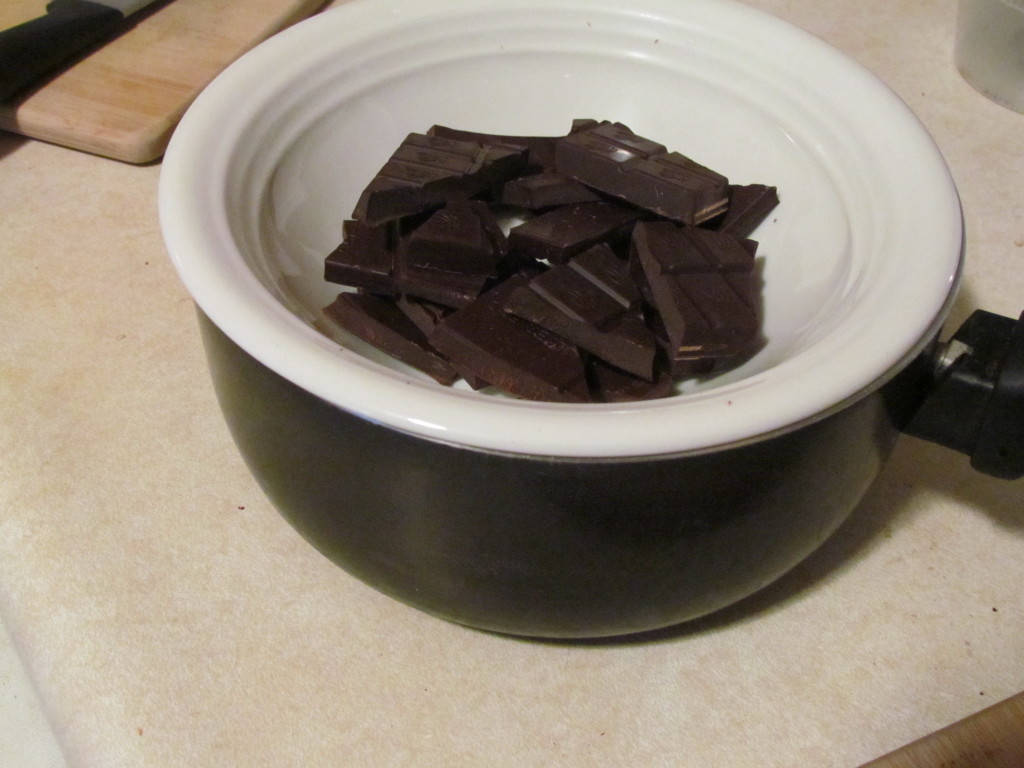 2. Grease a small tray with oil and then line it with parchment paper (I used a 7 x 11 tray)
3. Stir orange zest and spices into melted chocolate. Then pour the melted chocolate into your tray.
4. Press in the sliced figs first. Now the really fun part: go wild with sprinkling on the rest of your toppings!!
5. Finish with a light sprinkle of pink sea salt. Place in the fridge for about 1 hour. Then cut and break up chocolate and enjoy!
So fun and festive! ♥
Sending you buckets of chocolately joy this season,
Diana xx