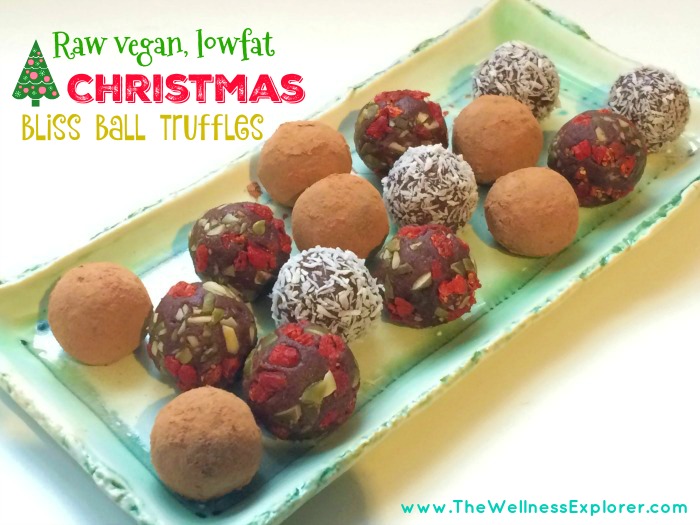 I'm dreaming of a raw vegan Christmas… 😉
It's my favourite holiday and the season of festive desserts! Usually I follow my tradition of making Christmas chocolate bark at this time of year but I had to come up with a different plan now that my diet has changed. What could I make that I would love but could also bring to Christmas dinner for a lot of other guests?
I almost went with raw chocolate brownies but decided on bliss ball truffles instead – the perfect finger food to snack on!
These taste like a decadent fudgy brownie, in bite-sized portion! And they are so healthy, you won't believe it!!