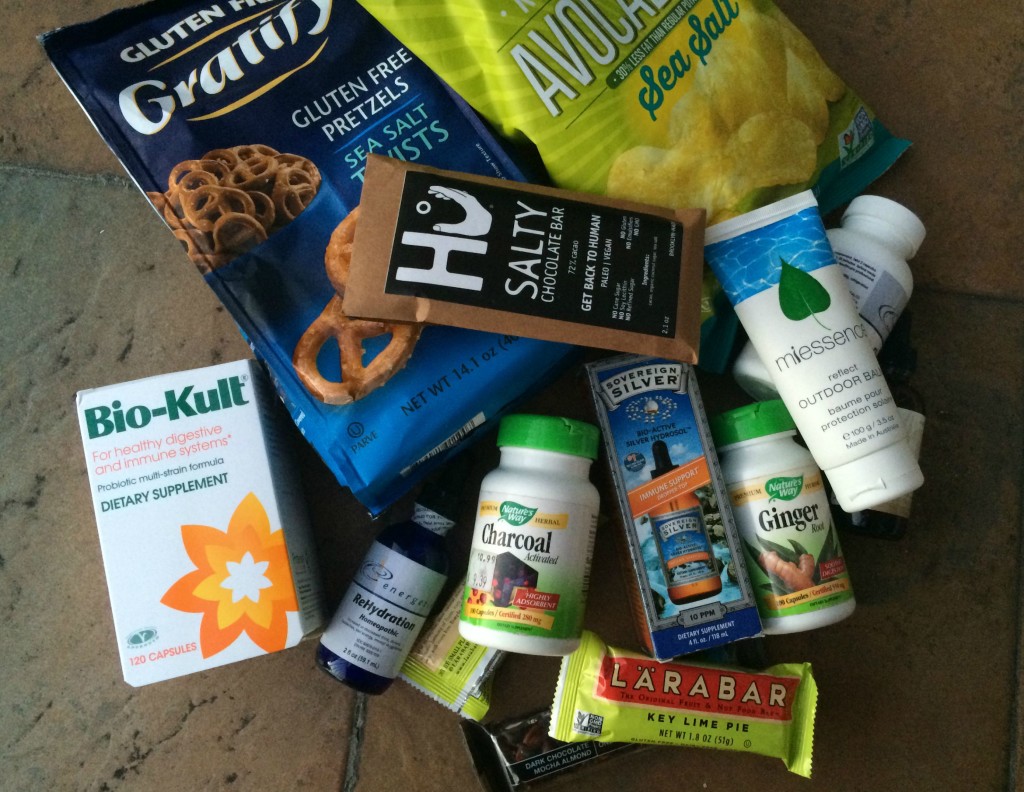 I'm Bali and Singapore-bound for my most epic trip of the year! Clear across to the other side of the world for me, Bali has been a tropical dream spot for such a long time and I'm so excited to finally make it happen!
I've been prepping for Southeast Asia travel for weeks and have got packingpackingpacking on the mind. Amidst all the chaos, it occurred to me that I've learned a thing or two about traveling well and keeping myself healthy and energised on the road. For example, things that I have been consistently grateful for bringing along on trips: raw snack bars, digestive enzymes, and coconut oil. Things that I have routinely regretted bringing: way too many outfits, multiple pairs of shoes and other 'just-in-case' clothing items.
I am definitely not your average backpacker – these days my travel bag contains way more health-related products than clothing and electronics combined!
I also think that the more you travel, the more you realise just how few material items you actually need to get by and feel happy (but that's for another longer post down the line!)

While I wrap up packing for this journey, I thought I'd give you a peek into my backpack and share my wellness picks for healthy traveling. I know that when I first started backpacking, I would have loved to see a health-focused guide like this, so I hope it's helpful to you!